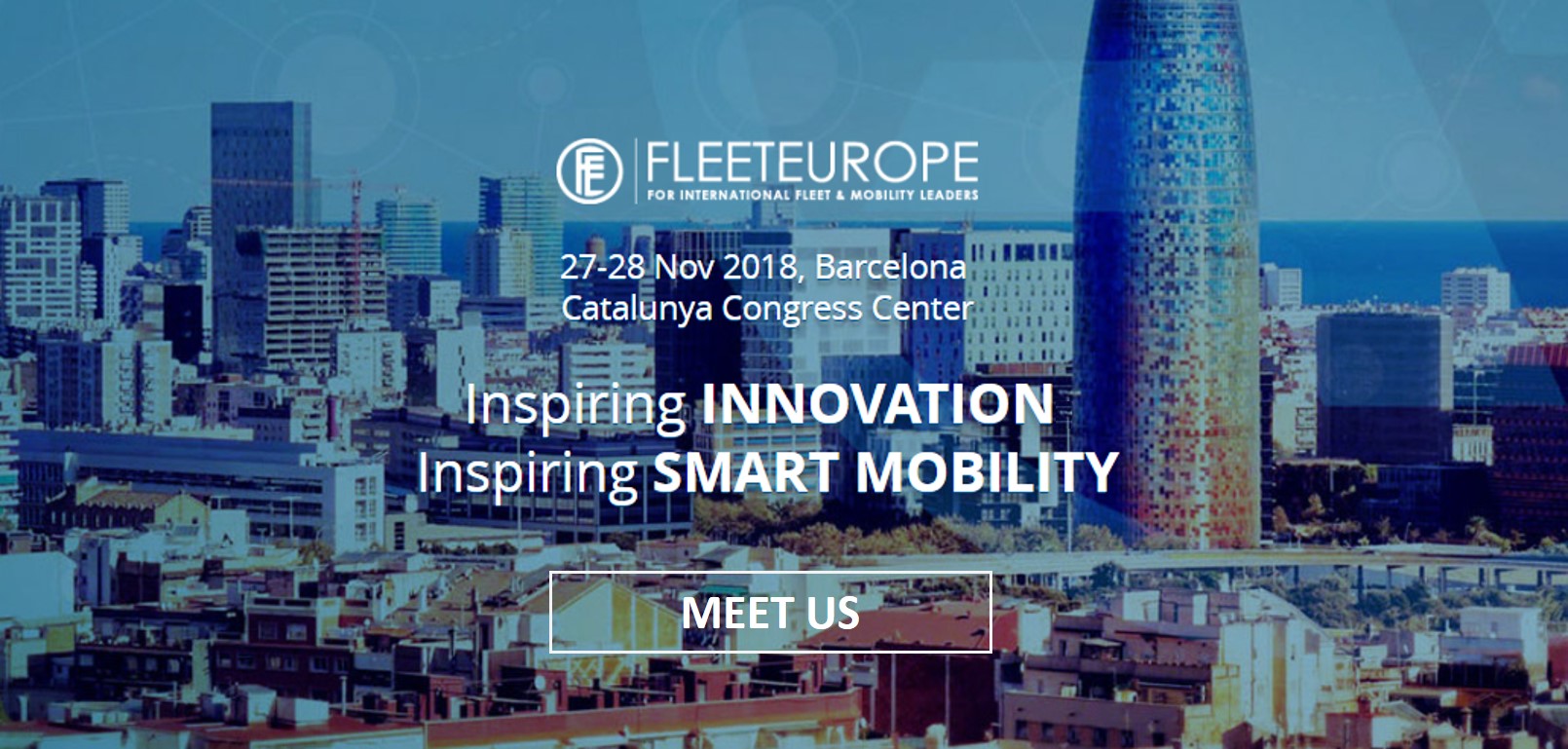 AutoFacets sponsors SMART MOBILITY START-UP initiative at FLEET EUROPE 2018, Barcelona
12 shortlisted Smart Mobility Start-ups to pitch mobility Innovations for investments
AutoFacets, Gateway Nintec Group Enterprise, announces its participation with the sponsorship of 'Smart Mobility Start-Up' at Fleet Europe 2018, Barcelona. To encourage startups to push their innovation limits and new service models towards emerging technologies, AutoFacets – a preferred digital technology partner – will engage with them at Fleet Europe 2018 Startup Cafe. It is an informal setting where participants meet and interact with suppliers and fellow fleet professionals and make pitches. AutoFacets' aim is to support the transformation of winning ideas into becoming a part of the SMART & SUSTAINABLE MOBILITY ecosystem.
In another engagement with Fleet Europe – 2018, VIPIN MOHARIR – the co-founder at Gateway Nintec Group and CEO (Europe), will address the audience at SMART MOBILITY TALKS.
Vipin says "Right investment at the right time in critical technology solution for smart mobility will define the success of stakeholders in this ecosystem." Vipin will elaborate and dwell on the topic 'DIGITAL as a facilitator of MaaS (Mobility as a Service)' and what role it plays in the Mobility Transformation.
AutoFacets enterprise mobility services enable and enhance experiences across all touch points in the automotive ecosystem. We co-innovate and transform with emerging technologies like IoT, Big data, AI and Analytics to achieve smart and sustainable mobility for the world we live in.
About AutoFacets:
We are the global leader in digital automotive solutions, driven by a passion for automotive.
Also known as A PARTNER WITH A DIFFERENCE in the automotive world. Our continuous investment in emerging technologies to provide cutting-edge solutions has brought us an opportunity to work for 70+ leading automotive players from OEM to car dealerships as their co-Innovation and co-Investment partner. We have deep domain knowledge, 350+ customized solutions for a complete automotive ecosystem with innovation and technology. We collaborate with various Car Brands, OEMs, Importers, Dealers, Aftermarket companies, Parts, and Automotive services companies at the strategic, tactical, and operational levels to raise the bars of their profitability. Know more