Lead to order
Improved online buying experience for your customers.
Customer can create personalized deals by using various value-added services offered
Compare and select from multiple vehicle options
Real-time quote for leasing, buying or renting
Integrated credit check process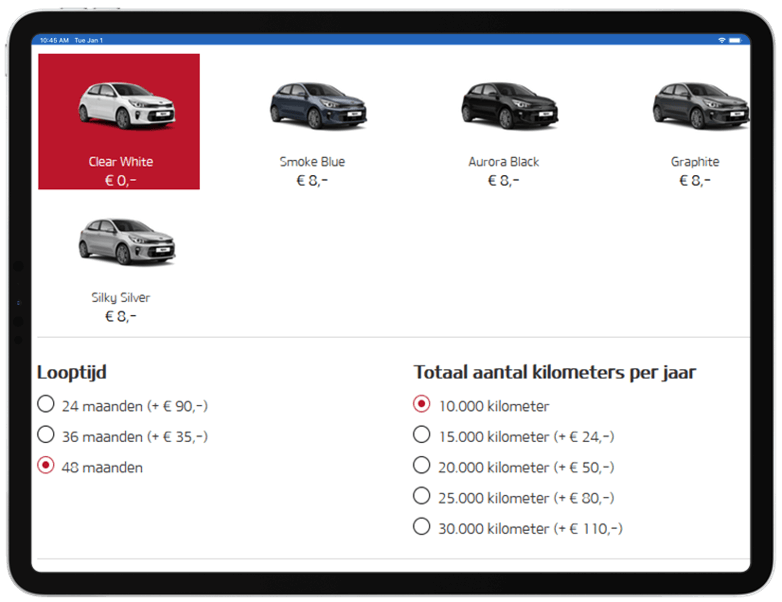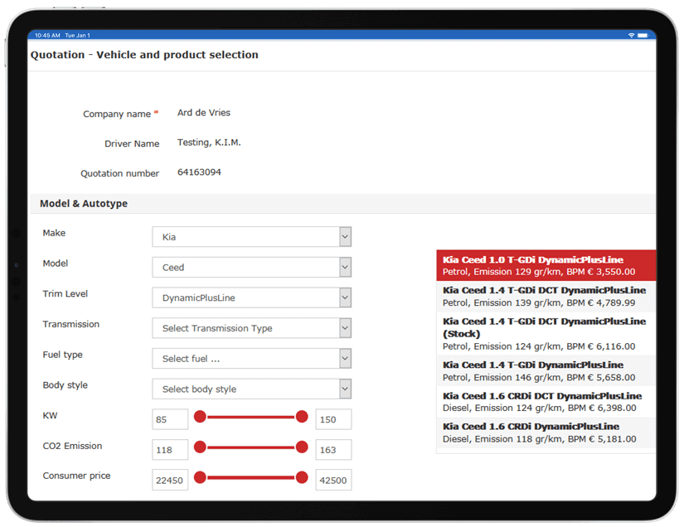 Online Quotation
DIY quotation tool driven by smart business rules.
Search different cars based on the Make, Model, Type
Dealers can view the entire history of the car
Dealers can select the required lease option that the customer likes
Fleet Inventory Details & Generate Quote
Car Configurator
Intuitive online showroom experience.
360°view of Car | Customized Customer Brochures
3D module of Car | Stream Live Video | Virtual Test Drive
Specifics of vehicle ranging from exterior to interior
Virtually swap paint colors, wheel and tire packages
Pop up - animations, images, audios and videos