Manage Appointment
Manage Appointments to Get Higher Productivity.
Manage your appointments online
Record Customer Requirements and Task Descriptions Digitally
Manage Staff Calendar
Real-time Slot Booking
Manage Operational hours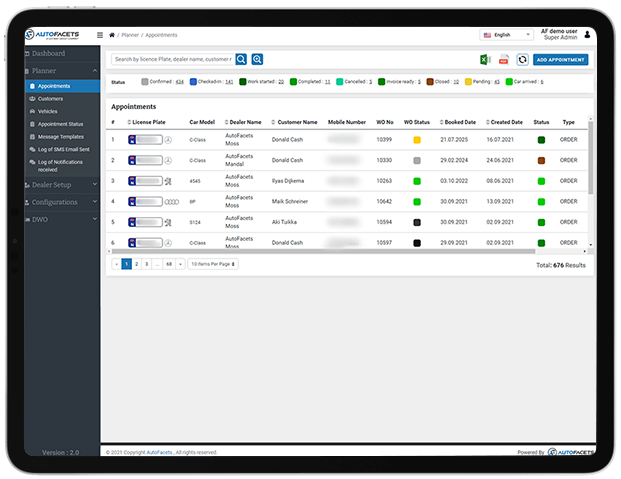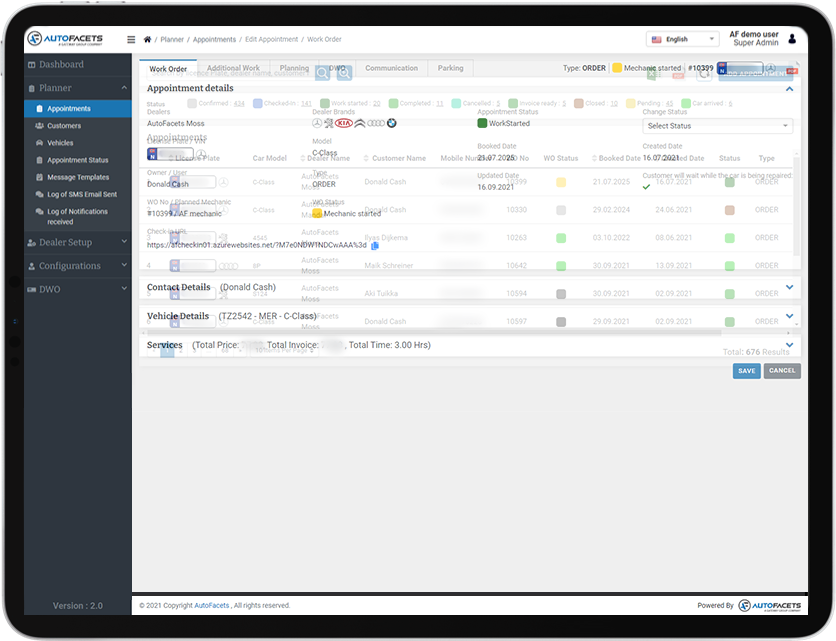 Create Work Order
Automatic Work Order generation.
Recommended Service Listings management
Dynamic Pricing integration
Effective planning and organization
Manage Mechanic availability and schedules
Intelligent Mechanic Assignment
Skill-based capacity planning of your workshop.
Brand and work specific competency mapping for mechanics
Intelligence-based Work Assignments to Mechanics
Ad-hoc change in mechanic assignments
Check Mechanic efficiency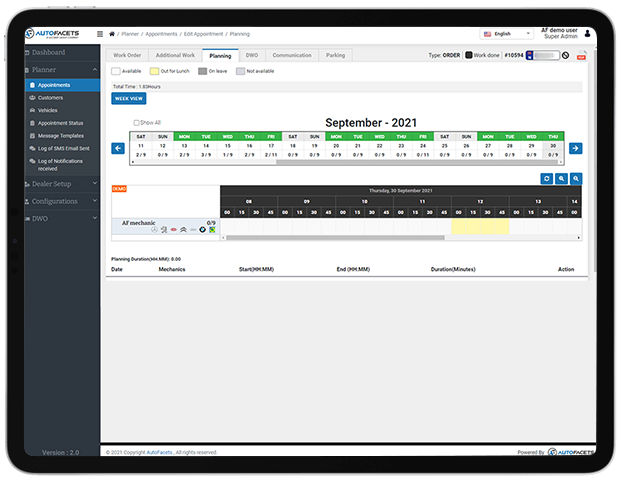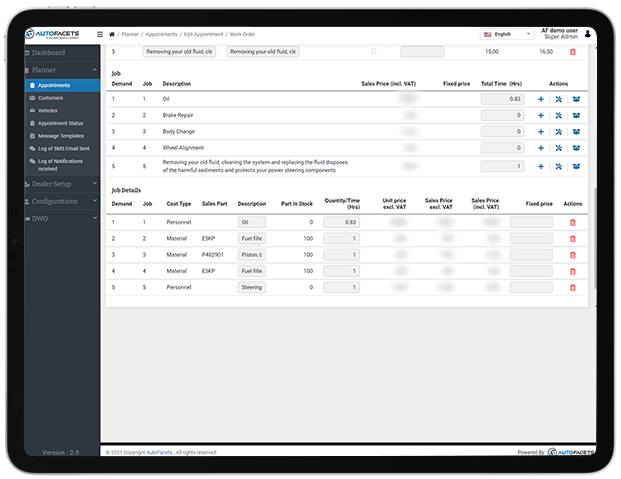 Invoicing
End to end invoicing flow.
Manage Real-time Work order Status
Real-time data sync up with DMS Accounting system
Terminal option for ease of payment for customer
Digital Payment options