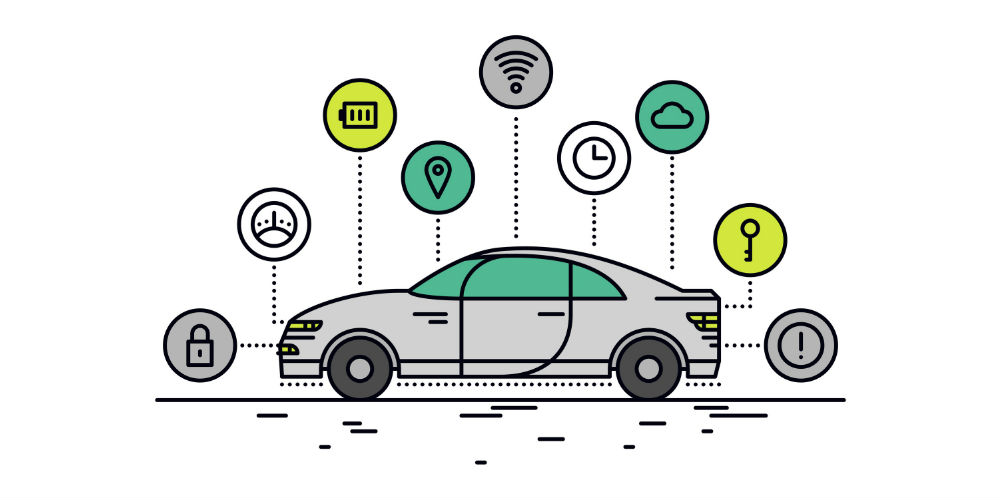 The connected car is no longer a luxury item for the tech savvy and well-to-do. Auto manufacturers have taken notice of increasing consumer demand for connected features, which are now available in even the most humble economy cars. Manufacturers still have a long way to go to capitalize on the $155 billion connected service market potential predicted by PWC, but they have made huge leaps in keeping up with consumer demands in just the last few years.
Automotive Manufacturers Get Smarter with Connected Tech
In the last five or so years, connected car technology has gone from maddeningly uncooperative infotainment systems and wonky Bluetooth connections to full mobile integration and standard semi-autonomous driving and advanced safety features.
Just a few years ago, industry wonks were speculating that people would begin choosing cars based on whether they had Apple Carplay or Android Auto instead of car brand loyalty. Many manufacturers quickly dodged this bullet by offering both in their cars. Not to mention that today's infotainment systems are worlds better than the last generation. Moves like this show a newfound agility in an industry that is well-known for resisting change.
While 68% of American are still fearful of fully self-driving cars according to a 2018 study by AAA, more cars are coming equipped with near semi-autonomous functionality. Once only the realm of Tesla, dozens of 2018 model year cars offer Level 2 autonomous features, which allow the driver to relinquish some control to the car but requires that they remain alert and ready to take control.
It's mostly luxury cars offering these features at this point (Cadillac, Audi, Mercedes, Lexus and several others) but this is a solid sign that the technology will soon bleed into lower-priced cars. For example, many cars like the Ford Focus, C-Max, and even the F-150 offer features like self-parking, adaptive cruise control, collision warning systems and auto braking. It's only a matter of time for the technology to scale and for acceptance of them increase.
Autonomy Will Rapidly Drive Advanced Features
As drivers get comfortable with doing less driving, they'll demand more engaging technology to play with while along for the ride. Simple infotainment systems will morph into immersive, interactive experiences that will allow riders to work, shop, play games, and plan what will happen once they arrive at their destinations.
This will include everything from in-car services such as automated roadside assistance and geo-fencing to mobile video, music, and games to geo-based services such as shopping and restaurant discounts beamed to dashboards as cars come in range, to services that enable people to access and control smart home features from their cars, to integration with municipal parking systems.
OEMs Still Challenged to Perfect In-Car Tech
As cars become more like high-tech living spaces, auto manufacturers will continue to be challenged by the issues that are currently stifling in-car gadgetry.
Long development cycles
It takes two to three years to design a new car and advances in technology can be significant in that timeframe. What's shiny and new in 2018 will look straight up steampunk by 2020. Automakers cannot risk putting unproven technology in their cars, and since all the systems are heavily integrated, the tech that is built upon is likely already stale by the time design cycle begins in earnest. This can stick the consumer with in-car technology is literally years behind what's in their pockets.
Lack of OTA updates
To make advanced in-car tech viable, manufacturers must use over-the-air (OTA) updates to rapidly fix bugs and roll out updates without a dealer visit. The technology to do OTA updates on cars exists today and many cars that come equipped with WiFi connections are actually capable of receiving them now.
Tesla has been using OTA updates for years, and major manufacturers are beginning to get on board. Ford recently did a major OTA update to add Apple Carplay and Android Auto with its SYNC 3 system and General Motors has promised that it will being using OTA updates by 2020. Security issues have been a huge stumbling block and until automakers address the vulnerabilities, there will be limited OTA updates, in effect limiting radical new tech in cars.
Monetizing the Next Generation of Connected Car Services
The big question for auto manufacturers is how they will monetize all this new tech. As connected features become commoditized, they'll no longer be a selling point for consumers. Not to mention that developing and maintaining all this tech is a big financial drain to an industry that already runs on thin profit margins.
Many of the new revenue streams will come from all of the valuable data created by the users of the cars, the driving patterns they establish and record, the purchase transactions they initiate, the content they consume, and the in-car advertising that is fed to them. The challenges for manufacturers here are twofold: how do they get a slice of the revenue (instead of Google et al) and how will they bill for in-car subscriptions and services?
To make it work, it will require strategic partnerships, mergers, and acquisitions with even more technology providers.  Car makers must ensure that their businesses can adapt to the accelerated development cycles and increasing customer demands required of connected cars by eliminating the technical and organizational friction inherently imposed by old-school, on-premise back office solutions. Perhaps most importantly at all, they must do all they can to guarantee internal adoption of the new KPIs that come with tethered, recurring financial relationships with end consumers, something few OEMs fundamentally understand.
The race to build the ideal fully autonomous connected car is well underway, and there is sure to be an exciting finish. The next generation of automotive technology will do more than just provide entertaining gadgetry and life-saving safety, but an entirely new way of experiencing transportation.
About the author: Brendan O'Brien is Chief Innovation Officer and Co-founder at Aria Systems. In 2002, he introduced the world to cloud billing, and innovated database-driven, enterprise-grade web applications before the concept of "cloud" was on the horizon. O'Brien is the industry's foremost thinker on IoT and recurring revenue: enabling new business models, providing multi-dimensional customer choice, and ultimately increasing revenue. The number-one ranked cloud-billing provider, Aria, empowers enterprises to monetize a wider variety of product offerings, retain their customers for longer periods of time, and grow recurring revenue at scale. Brendan can be reached at: bobrien@ariasystems.com, LinkedIn – O'Brien and Twitter@brendan0606 
Edited by Maurice Nagle
---
Courtesy of IoT Evolution World