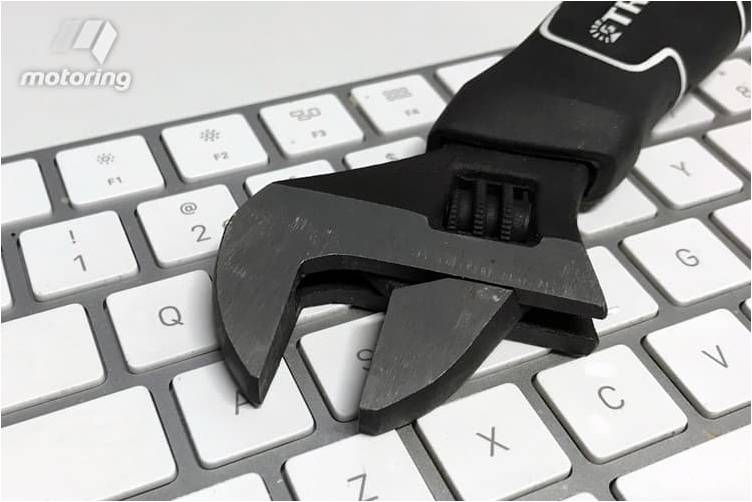 Confused about mandatory data sharing? Here's the lowdown from an independent repairer
This week you may have seen news coverage about demands from the ACCC for the Government to enact mandatory data sharing. Why is this such a big deal for the industry and why are the FCAI and independent repairers currently at loggerheads on the issue?
Andrea Matthews, a contributing journalist for Carsales owns and runs The Garage Woodend, an independent workshop specialising in the servicing and repair of European vehicles. Here she responds to some questions about what mandatory data sharing means for drivers and how it could make car repairs quicker and more affordable.
What does mandatory data sharing mean and why should drivers care?
Modern vehicles are complex pieces of machinery with thousands of lines of computer code running intricate sub-systems. If you've ever had a vehicle with an engine light on, or had one suddenly switch over to limp-home mode and then had it diagnosed and repaired, you'll know the fix isn't necessarily quick, or affordable or even right the first time.
What makes diagnosis simpler and less time-consuming is for technicians to have access to relevant vehicle information in a timely manner.
The difference could be hundreds of dollars and hours saved for an accurate diagnosis first time.

Doesn't the industry already share information with independent repairers?
The FCAI and its members committed to a voluntary code around data sharing in December 2014. Some car brands make data access simple through a password-protected site, while others do not permit users with an Australian IP address to access their systems, even though the same data is readily available in Europe and the US. The FCAI claims 85 per cent of vehicle information is available to independent repairers but of the 50 plus car brands in Australia, only 22 offer links to their service systems via the FCAI's own portal.
The ACCC has recommended that the government mandate data sharing for all car manufacturers in Australia so that independent repairers can access equitable information from every brand.
What kind of data do independent repairers need?
Take a country garage like ours in Woodend. We're around 50 minutes outside of Melbourne and for drivers of some vehicles, it's well over an hour's drive to the dealership, so the town's residents come to us. There's over 50 brands in the market and we're expected to be able to repair them all, so we need information on 50 different car brands, and hundreds and hundreds of different models and powertrain combinations.
Service schedules are readily available for most makes and models, although condition-based servicing, like that employed by BMW makes it a little harder to predict vehicle requirements before the car arrives on the forecourt. Some car brands make it easy for customers and repairers to see what's due on a service via their printed service booklets while other manufacturers like Jaguar Land Rover have stopped including printed service booklets in their vehicles, instead requiring dealerships to enter service records on its own computer system.
This makes it harder for an independent repairer without access to Jaguar's system to quickly identify what was carried out on the last service. Instead, the customer must retain service invoices to inform the next repairer. Or, in the case of one of our Jaguar XF customers, buy a printed service booklet from them for $40!
Servicing aside, it's really the repairs business where the data available can make or break an effective repair.
It's a reality of the industry that most vehicles will develop known issues over time. Most often these don't result in a safety recall, but head office will issue service bulletins to dealerships that outline symptoms and suitable repair procedures.
Having access to service bulletins can result in a significant reduction in the time required for an independent repairer to make an effective and accurate diagnosis. Other critical data required may include software downloads, manufacturer pin codes for installing new parts, resolutions for known faults, diagnostic settings and safety and environmental data.
Who is allowing full access and how has it saved repair time?
Thankfully a lot of brands are doing it well. Just this week we were able to resolve a persistent issue in a Skoda Octavia that had evaded resolution by an auto electrician. The heater fan had failed, resulting in it only operating on one fan speed. Every diagnostic test that we undertook indicated that the fan resistor needed to be replaced. But each time it had been replaced previously, it had worked for a week or so, before failing again we knew we needed to look elsewhere.
We were able to access technical assistance through our diagnostic service provider, Autologic, a company staffed by a team of technicians factory-trained for most popular brands. Advice from Autologic is available to us via a paid subscription. The technician explained to us that there is a known issue for the wiring on this model of Skoda, which has a bracket that rubs through wiring over time.
The dealer network has been issued a service bulletin outlining the issue and the four-page procedure to carry out the rectification. We logged onto Erwin, Skoda's vehicle data service, paid a handful of Euros and were able to find and print out the required document, enabling us to carry out the repair to the manufacturer's own specification.

Why the FCAI says mandatory data-sharing would be costly
The FCAI says it is cost-prohibitive for some of the low volume importers to make data available to all independent repairers and that there will be additional administrative burden on the importers.
And of course, it is an expensive exercise to establish a service department for a franchise, but imagine needing to have access to 50 lots of tools and information?!
We have a range of diagnostic machines bought in order to diagnose and repair our customers' vehicles. Our machines cost up to $20,000 and there's a charge every time we access the technical helplines.
Where we can purchase data, we will usually buy an hour's credit and some manufacturers like us to buy them in bundles. Citroen, Peugeot, VW and Skoda charge €7 (A$11.06) an hour while BMW access costs €6 (A$9.42).
Then there's the technician's time for diagnosing the issue. Reading a code is one thing, interpreting the information to make the correct repair is quite another…
As an independent repairer and business owners, we don't expect to access information for free when the dealerships have had to invest significantly; all we want is consistent information in a timely manner so that we can get our customer back on the road as quickly as possible.
There's no benefit to the customer in our efforts to chase down a persistent resistor issue if the root cause is actually a fundamental manufacturing issue that is known by head office. What does it benefit the vehicle owner if my team has to spend an additional three hours running down possible causes when the information is readily available?
Why does the FCAI insist technical information shouldn't be shared?
The industry has cited safety, security and environmental reasons for holding some information close to its chest however, in the case of the security concerns, the ACCC noted that respondents to its draft report provided limited information about whether data sharing had affected rates of car theft.
However there are inconsistencies in the way car companies deal with security parts.
Last week we wanted to buy a new locking mechanism for a 2005 Mercedes-Benz E Class, as the steering column had broken. Despite us being in business for four years and having an excellent working relationship with our Mercedes-Benz parts supplier, the purchase was refused.
The owner of the vehicle had gone overseas and left us with instructions to carry out the repair at the direction of her son while she was away. Mercedes-Benz said that they would not be able to authorise the release of the component to us without her giving approval to her son to then allow him to approve the purchase by us.
We've previously bought keys and ignition barrels coded to other manufacturers' vehicles with no such requirements.

But isn't vehicle theft a good reason to maintain that level of security?
We can certainly see the logic in restricting the supply of security components to private individuals, but as a legitimate workshop with over 200 Mercedes-Benz vehicles on our books, we were surprised to be knocked back. Of course, if the repair industry were licensed and therefore more heavily regulated it would be easier for Mercedes to check they were dealing with a reputable repairer. But that's a discussion for another day.
Why has this become such a contentious issue for the industry?
I guess I'm in a fortunate position of being able to see the issue from all angles. I worked for Holden head office for over seven years; get to experience the newest cars with the latest technology as a motoring journalist and I also see the real-life impact when things go wrong.
For me, the number one aim of the game is to get the customer back on the road safely, quickly, and, at the lowest cost as reasonably possible. If the Garage Woodend was able to access all of the information we needed in a timely manner, it would reduce our diagnostic time on a significant proportion of our jobs. We expect to pay for the data access, after all cars are expensive things to develop and we recognise the investment required to service and repair them effectively.
What's hard to understand is that it is already mandated in Europe and the US for manufacturers to share such information with the independent trade so the information is readily available online. What makes the Australian market so unique that local importers believe the information should not be made readily available here?
The final word
Little is understood by the general public about the intricacies of their modern motor cars and how they will be serviced in the future.  Diagnosis is already becoming a fine art, and without a protocol in place for sharing information, customers will pay more across the board – and even independent repairers will have to charge dealership rates for repair work staying with the current regime.
But the alternative to an independent repairer is exchanging three hours of unproductive labour for three hours of driving time to reach the nearest authorised dealer.
If the industry doesn't resolve to work more closely together, it will be the consumer who will be the one paying through the nose.
---
Author – Andrea Matthews
Courtesy of Motoring