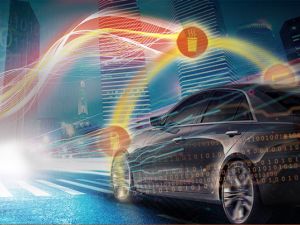 The Volkswagen Group, the world's second largest car manufacturer, is planning to use open-source cloud-computing platforms in order to build a private cloud to host websites for its brands Audi, VW, and Porsche. The company is also looking at a comprehensive platform for innovative automotive technology. In fact, VW officials debated for a long time over how to leverage the technology. The Group employs over 600,000 employees globally and of them, there are 11,000 who are internal IT experts.
They first plan to build private cloud to span the thousands of physical nodes across multiple data centers in the USA, Europe, and Asia. The automotive giant then eventually plans to build public cloud in order to create a hybrid cloud. The automobile giant has evolved from a car manufacturer to a global mobility provider and realizes the need to move away from traditional application development processes to those which are agile and can sustain rapid development. For new mobility services, Volkswagen will collect data, analyze it, and store it to make better products for its customers. These are real cases of digital transformation. Volkswagen is in fact one of the many automotive companies that are leveraging transformational technologies for a digital future.
Massive expansion predicted for cloud services globally
Cloud computing is one of the most disruptive forces facing the industry. According to the Bain & Company research report "The Changing Faces of the Cloud," globally, the cloud IT market revenue is projected to increase to $390 billion in 2020 from $180 billion, translating into a compound annual growth rate (CAGR) of around 17%. The scale of change is mind-boggling.
"The overall global public cloud market will mature, and its growth rate will slightly slow down from 17.2% in 2016 to a 15.2% increase in 2020," says Sid Nag, research director at Gartner. "While Brexit and other growth challenges exist, some segments such as financial SaaS applications and the PaaS user markets will still see strong growth through 2020. As buyers intensify and increase IaaS activity, they will be getting more for their investment: ongoing enhancement of performance, more memory, more storage for the same money (which will drive increases in consumptions) and increased automation in traditional IT outsourcing (ITO) delivery," added Nag.
Cloud computing is radically changing the face of the automobile industry
The change is not cosmetic but radical in all aspects and could be truly transformational as it will power and define business processes and supply chains. These are companies genuinely trying to change everything: from the way their structure is managed to the products they sell.
"We live in a world where innovation is the only constant. The world is witnessing unprecedented change driven by digital revolution. Everything is changing from how organizations function to how people work. Digital transformation is the buzzword across industries and cloud-based tech is leading that digitalization of processes and supply chains," said Shashank Dixit, CEO, Deskera, a global cloud provider.
Automotive companies are leveraging modern Cloud-computing platforms for creating Cloud native Applications, Operating System, the Internet of Things (IoT), devising a comprehensive software development methodology—all of which have the potential to literally transform it into a global powerhouse. As the company strives to explore new markets, it is overhauling everything that defines the core of its business and moving towards being a software services company, away from its hallmark of being a leading automaker. The bold move will perhaps lay the blueprint of how automobile enterprises of the future will keep reinventing themselves.
---
Author – Muqbil Ahmar
Courtesy of CXOtoday.com