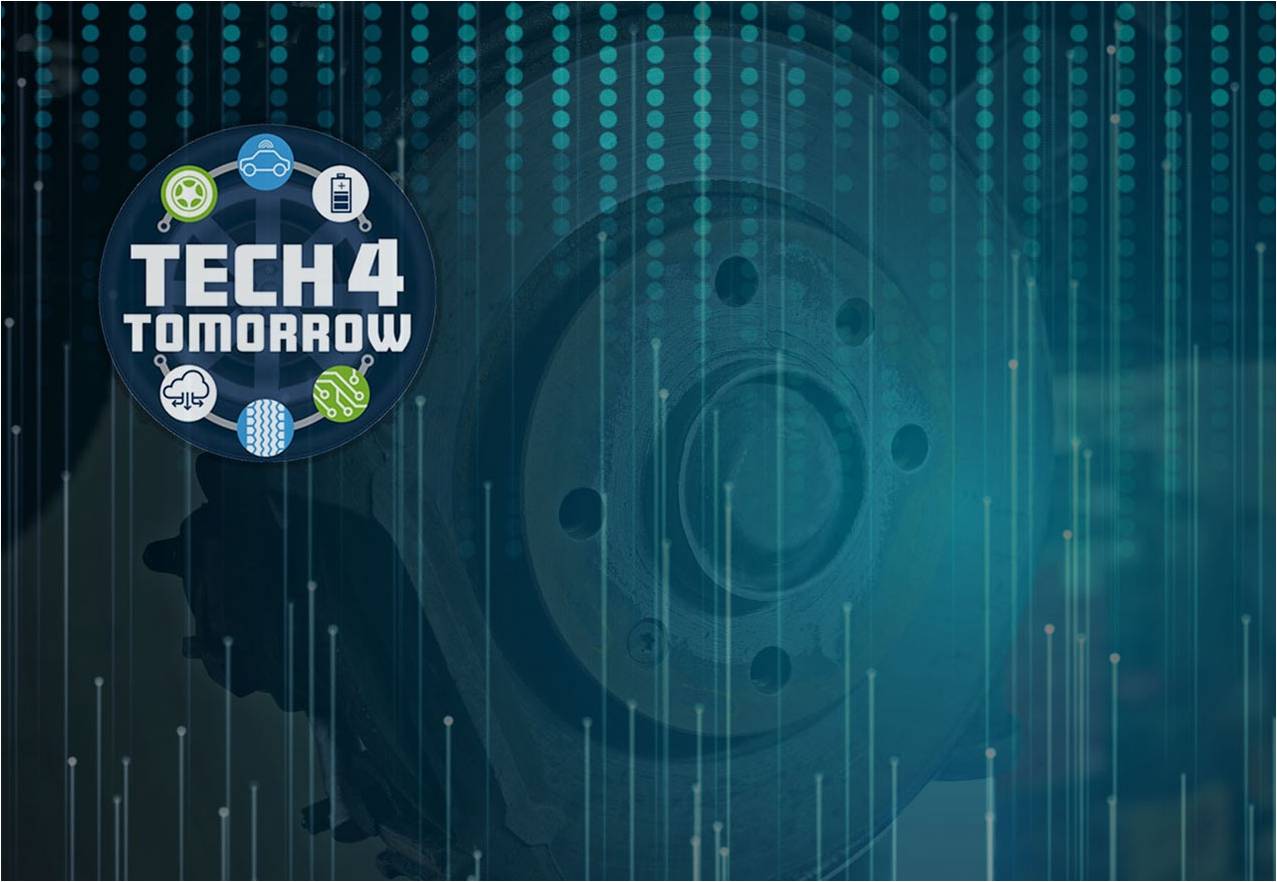 Using technology effectively will be an important skill for auto technicians in the near future, but they still will need to handle basic tools and equipment to service a vehicle.
The auto repair shop of the future will run on "devices, data, and dirt," according to Interstate Batteries President and General Manager Tyler Reeves, who delivered a keynote address at the Automotive Aftermarket Products Expo (AAPEX) last November.
Technicians will not be just programmers but rather "super-users," he predicted.
Newer vehicles are becoming more complex with assisted driving features and electrification. However, millennials are a growing percentage of service shop customers — and they usually are driving older cars, he said.
"Tomorrow's shops are going to serve the youngest consumers with the oldest cars," he said, noting that while drive-sharing and autonomous vehicles have grabbed the headlines, "the real story right now for us in the industry is the young consumers with the older cars."
This younger generation also researches nearly everything on the Internet, so auto service shops should make sure they provide access to information about vehicle maintenance needs and repair options through their websites and social media platforms to build trust with these consumers, he advised.
"There's been a ton of work on the vehicles (of the future). There's been little to no ideation or innovation around what the shops will look like that actually serve those people. How are they going to be fixed? What are the traits or the skills needed to serve those cars?"
The growth in the number of vehicle models also provides a business opportunity, he said.
"As you lead your companies, look for opportunities for unconventional partnerships and/or disruptive innovation that you can do to leapfrog and make sure your value chain is still viable in the future," he said.
Future consumers
"The shop of the future will have consumers with access to more information than ever but with the least amount of context.… When they are in your shop when they are using your products and they want more information, they're going to pull out their phones and see what they can do to find out more about how to navigate through this," Mr. Reeves said.
He encouraged auto repair shops to provide access to information on their websites and social media sites for these tech-savvy consumers — otherwise, they will look elsewhere.
"Help them educate themselves to better understand what they need to do and what they don't need to do. Make your business a credible source of truth, whether it's your labeling, whether it's your website, or your social presence. Help use all of those things to educate and build trust with consumers."
Shop technology
"While we all need to embrace technology, it's important to know that even driverless cars are still going to have brake dust, 10mm sockets, telematics and tools — lots and lots of tools," Mr. Reeves said.
"So technology will transform techs in the shops. It would be remiss to think of them as programmers and think that's what the skill set is. We like to think of them as super-users of devices and services that we can help them use to better serve the customers."
During an ensuing panel discussion at the AAPEX event, Chris Blanchette, technical operations and innovations for Bridgestone Retail Operations, said auto repair businesses need to be committed to keeping up with technology in their shops, including diagnostic scan tools and updated equipment "that allow technicians to do their job, do it well, do it quickly with high amount of accuracy."
He said auto service and repair is a high-tech industry, and so students who have a STEM (science, technology, engineering, and math) education are a good fit for an automotive industry job.
"The technician of tomorrow really is that core student. I fully believe that commitment to technology as an industry is crucial," he said.
Mr. Blanchette admitted that adopting the latest technology requires a high level of commitment to learning.
He said there is tremendous speculation on where the automotive industry is headed in the next 10 or 20 years. "Our industry does great things, and it does great things fairly slow."
Panelist Chris Cloutier, co-owner of Golden Rule Auto Repair and a software developer, encouraged shop owners to learn about how to maximize their online presence, how to use digital tablets in the service bays, etc.
"Start taking some chances and learning more. Communicate more with other people and take some classes…. Embrace technology," he said.
Mr. Reeves also encouraged shop owners to hire tech-savvy people and those with different perspectives and be willing to try new things.
He suggested owners look at successful strategies used in other industries and figure out how to apply those ideas in their own businesses.
Mr. Reeves also warned business owners that as they acquire new tools and technology, they shouldn't forget about developing basic trust with their customers.
"How do you not get sidetracked? By getting automated and focused on things that you lose sight of being an honorable and trustworthy solution for consumers?"
Advice to businesses
Mr. Cloutier urged business owners to focus on training, including leadership training, technician training, and service adviser training.
"We don't have enough time as shop owners to train, but we expect our people to train. So I think we have to create a training culture, and we as leaders have to be the first to lead by example," he said.
"Make sure you're embracing training. I think if you embrace training and education, it leads to change…. Immerse yourself in a training culture.
"You as a leader have to be that trainer, and then you have to not be afraid to go into those different subjects and immerse yourself in them, embrace those things and change the culture. And make sure you're in some sort of peer group where you're sharing, where you're collaborating with other people."
Mr. Blanchette urged owners to be good leaders for their employees and to equip them with the tools they need to do an effective job.
Many employees leave the automotive aftermarket industry to work elsewhere due to poor management and work environment, he said.
"Be the best leader you can be and support your people with everything you got," he said.
Mr. Reeves noted the importance of developing partnerships with suppliers.
Shops should choose a vendor or supplier carefully because "what you want is long-term relationships, the ability to grow together vs. a transactional relationship that doesn't bear fruit," he said.
"Look for partners that serve you well and look for partners that challenge you and make you uncomfortable (i.e. ones that offer suggestions for change).
"That's what's going to help you be successful. The friction helps you maybe see a different vantage point or explore a new technology or innovation, or shines a light on something you may be unaware of."
---
Author –  KATHY MCCARRON
Courtesy of Tire Business