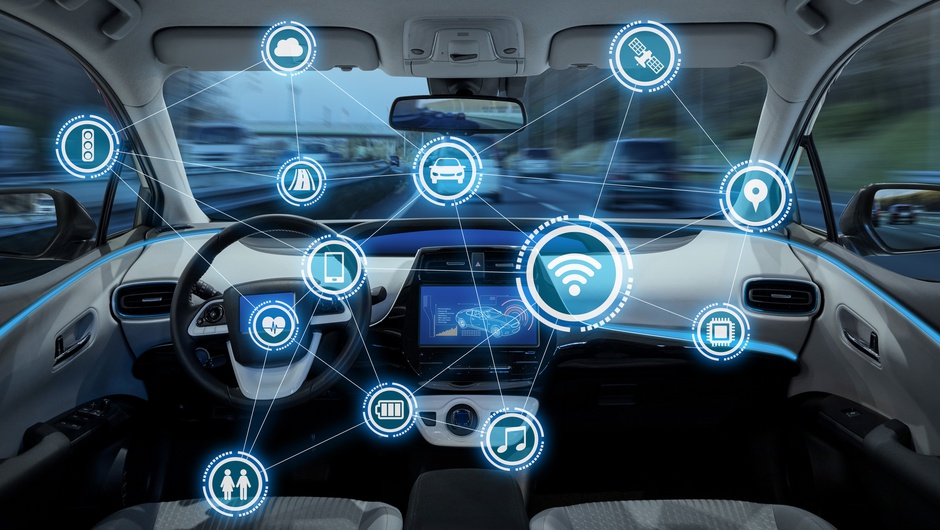 Buying a car is still one of the biggest and most emotional purchases you will make today, so it is hard to believe that soon the data generated from it will be worth more than the value of the vehicle itself.
According to McKinsey & Company, shared mobility (ridesharing and e-hailing) and data-driven services (smart sensors, telematics, in-car entertainment and personal assistants), could expand automotive revenue pools by 30 percent, adding up to USD $1.5 trillion by 2030.
As connected cars today and self-driving vehicles in the future become the standard, they are revolutionising the overall driving experience and the way automotive manufacturers do business. In the face of cut-throat competition and harsh budget pressures, both traditional and non-traditional players are trying to capture a piece of the pie. But how?
Some players have tried to build and manage their own IT infrastructure.  Perhaps a better way would be to focus their scarce resources on perfecting their "secret sauce", and instead turn to the power of the cloud to help unlock value and address the most complex of technological challenges.
Data-driven disruption
For the car industry, data is both a cure and a curse;
Managing the data explosion
The exponential growth in data already coming from connected cars requires a radical shift in the way automotive players address data management. According to Brian Krzanich, Intel's CEO, by 2020, each autonomous vehicle will generate up to 4TB of data per day – that is the equivalent to nearly 17,0000 hours of music!
Storing and backing-up even a fraction of this data is a challenge.  With data regulations in some geographies mandating that data resides locally, this would lead to a swelling in the number of data centres all over the world and put significant pressures on already-stretched IT budgets.
Monetising data
The data generated by the different sensors and connected devices in the vehicle hold a wealth of information on the driver's behaviour, which can be used and sold on to help marketers better identify and target new and existing customers.
Most organisations struggle to overcome the mountain of complexity and approvals need to get value out of even their existing data, let alone gather and utilize third-party data.  What is needed is a scalable and cost-efficient Data Management Platform (DMP) and IT infrastructure that can integrate, host, analyze and monetize torrents of data flowing internally and from external parties.
Bringing in new business models
Imagine a world where drivers get thorough reports on their driving styles, recommendations on how to improve and even get compensated through lower insurance premiums. With the consent of the drivers, these reports can be shared with insurance providers whereby the latter can redesign offers to fit the drivers' needs and risk profiles.
Drivers can be notified real-time through their mobile apps or smartwatches on their progress against their goals and can receive real-time offers.  For this to work, data from billions of sensors, millions of touchpoints and thousands of insurance and 3rd party providers across hundreds of countries is needed, as is a sustainable solution to store, integrate and analyze and then archive this unlimited flow of data across endless touchpoints.
Cloud's silver lining
It's clear that the technology footprint needed to underpin all of this cannot be handled individually by each automotive provider; seeking to build their own data centre network will just lead to a quick race to the bottom.
Instead, they should seek to partner with key providers; our experience has shown that companies can achieve 20-30 percent TCO savings on average by shifting workloads to the public cloud with some reaching up to 50 percent.
So the next question is choosing which one.
Here are some key considerations;
Completeness of the portfolio: A key part of the value of cloud is the cost savings it can bring. Conversely, one of the key costs of cloud is integration, which can easily wipe out the reductions that the migration to cloud promises. Typically, the fewer moving parts the better, both from a cost perspective and vendor-accountability.
Enterprise-grade Cloud infrastructure: The variety and complexity of some workloads can stretch beyond the limits of some cloud providers, or put users in a position where they face "noisy neighbour" challenges from having a shared cloud infrastructure.  This means another critical element to ensure is having next-generation infrastructure services available that can support a seamless lift and shift approach, so that migrated workloads are not interrupted and expensive re-engineering and redesigning of the entire architecture is avoided.
Hybrid Cloud delivery model: Most workloads today still lie in the data centre, meaning a level of peaceful co-existence is needed across both the on-premise and the cloud worlds for a while to come. The cloud provider needs to offer an integrated hybrid cloud model to ensure the cohesiveness and integration across both worlds and ensure a fluid two-way communication.
Global footprint: Needless to mention that most automotive manufacturers operate on a global scale. Hence, the cloud provider needs at least to mirror this global footprint by ensuring the presence of top-notch data centres across the corners of the globe.
Ultimately, the players that best monetise these mountains of data will win the hearts and minds of their consumers, but it comes at a cost.
Knowing where to draw the line when it comes to build vs. buy decisions will have a profound implication on their commercial success, budgets, resources requirements, technology platforms, and even governance models.
Cloud goes a long way towards offering an answer and the choice of cloud partner is paramount.
---
Author – Article co-authored by Badih Nahas, Oracle director of cloud insight, and Patrick Elliott, Oracle senior director and solution specialist for A/NZ.
Courtesy of IT Brief