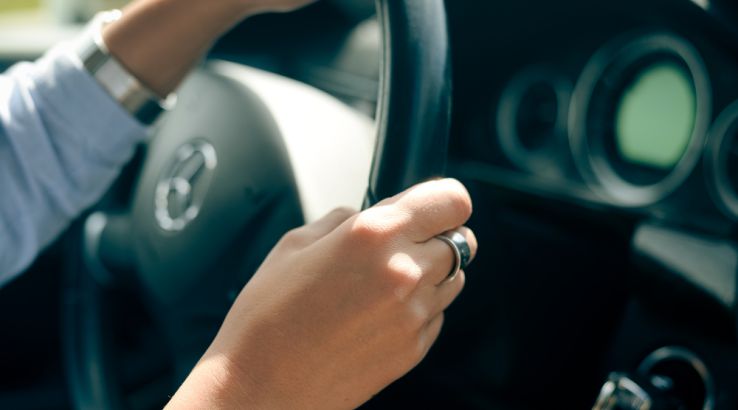 Expert says the automotive industry is due for a complete shake-up.
We live in a very different world to that of our grandparents. Among many things, we've seen a shift towards a subscription economy, where you no longer have to purchase something to use it.
According to cloud-subscription specialists Zuora, the automotive industry is one such sector that might look and operate in a completely different manner in five years' time. We spoke with vice president Iman Ghodosi about how the subscription economy will affect the wider automotive industry.
Subscription services to shake up car industry
According to Ghodosi, people don't want to merely own something nowadays; it needs to offer real value to the consumer.
"The rules of the game have changed in the way people conduct commerce. Historically, ownership was about capital purchase, where individuals or businesses purchased assets. What we're seeing today is a shift away from those individuals and businesses wanting to own an asset, to a preference for simply having access to that asset to consume as a service as and when they desire."
Ownership, it seems, is no longer a requirement for using something.
"Ownership simply no longer holds clout. The 'End of Ownership' is disrupting almost every industry sector, from retail to automotive," he said.
According to Ghodosi, the automotive market is about to be turned upside down.
"Everyone wants to be able to get from A to B easily and in style – and subscription-based models are making style affordable to the masses. Transportation is undergoing a massive transformation, meeting travellers' every expectation of style, comfort, tech and safety, across automotive, air travel and even fleet management."
"Subscriptions to transportation services – including vehicle rental models, automobile software updates and access to private jets – are turning the industry upside down."
The automotive industry right now
Right now, carmakers work on a relatively simple business model: selling cars to private individuals and businesses as well as offering repair and servicing work through a network of dealerships. But a lot of these vehicles sit idle for up to 90% of the time, according to Car Next Door.
Ghodosi said that the industry is just starting to realise that many of these cars are underused and could be tapped for additional revenue.
"Automakers are beginning to see the economic value that is unlocked when all these idle assets become productive, as they start to face the battle of technological disruption. Advances in autonomous and electric vehicles, car and ride sharing as well as connected vehicle technology are radically altering the way we move around in urban environments. Traditional automobile manufacturers can therefore no longer, solely rely on manufacturing vehicles – they must focus on broadening the concept of mobility."
How will they do this? By preparing autonomous vehicles by the expected mass adoption date, pioneering new technology and switching to subscription models. Ghodosi said this move could be highly lucrative.
Automakers already testing the water
Major car-making giants have already started rolling out subscription services for their best-selling models.
"Traditional automotive companies are moving beyond simply selling cars. They are reinventing themselves around the service of transportation, or MaaS (mobility as a service). Brands like Cadillac, Lincoln, Porsche, and Volvo have tested subscription services recently, BMW and Mercedes are set to join them this year."
Benefits of car subscription
First and foremost, there is no burden of debt or the associated maintenance costs that come with ownership. There is also the added convenience of paying a one-monthly fee that includes vehicle usage, insurance and other running costs. All a driver needs to do is cover fuel. Some carmakers' offerings even allow switching between different models, like the "Access by BMW" service.
Ghodosi sums up car subscription services as a hybrid between a loan, lease and ridesharing platform.
"In this context, employing a subscription-based model for automobiles is a nuanced step between traditional loans, leases and simple ridesharing services, minus the hassle and debt that comes with a traditional ownership experience."
Powering the subscription economy
Zuora offers a platform for businesses looking to power a digital subscription model with recurring revenues. Its single platform will allow carmakers to quote, bill and automate customer lifecycles as well as collect essential statistics for creating reports. Zuora also helps to answer questions that companies have as they switch from traditional models.
---
Courtesy of Finder.com.au