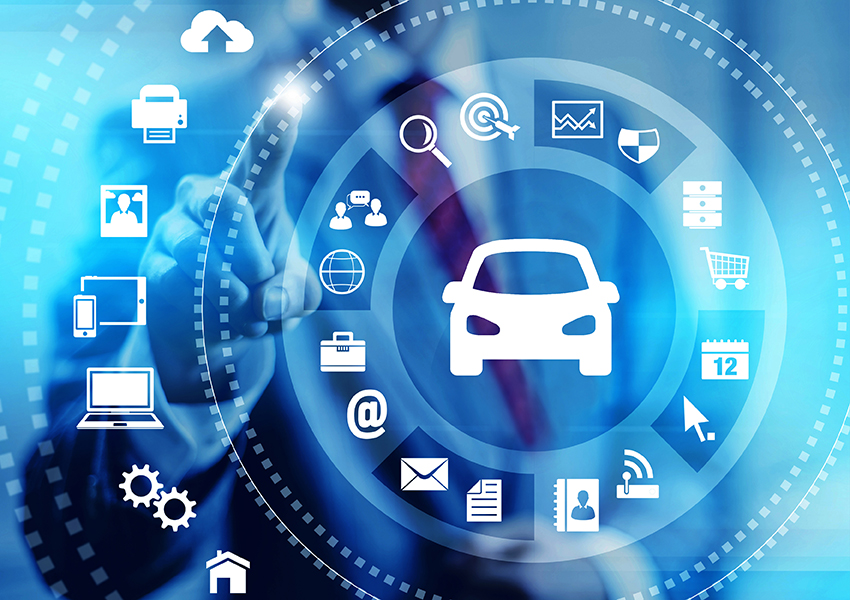 Volkswagen has confirmed an investment of over €3.5 billion into a digitization initiative to 2025. At a press conference in Berlin, executives outlined the strategy and a series of measures to speed up the development of its digital ecosystem.
Jürgen Stackmann, Volkswagen brand board member, outlined and reiterated the idea of the car as a central hub in the internet-of-things: "Going forward, our Volkswagens will increasingly become digital devices on wheels," he said. "Our customers will become part of an ecosystem that we have named 'We'. This system complements the Volkswagen experience on wheels and enables customers to take their world into their vehicle." He added that thanks to open interfaces, third-party developers would be encouraged to contribute their own software to enhance the experience.
Michael Jost, chief strategy officer of the Volkswagen brand and head of Group product strategy, then went on to describe the ever-more important role of automotive software: "separating the hardware from the software lays the groundwork for continuous updates and upgrades," he said. From 2020, the I.D. electric vehicles will bring a new, simplified IT architecture without today's large number of separate control units running on OEM-specific software: a unified programming language will underpin a much-reduced number, with services throughout the sales and ownership lifecycle all based on the 'vw.OS' operating system. All new Volkswagen models will also be internet-connected from 2020.
A Group-wide 'One Digital Platform', mainly cloud-based, will support and connect the car, customers and services, including those integrated from external partners. "Volkswagen is spearheading the development of the ODP in collaboration with the Group brands," said Christoph Hartung, head of digital and new business/mobility services. "And we are seeking additional external support. We will soon be announcing cooperation projects and partnerships."
Electric car sharing for city-dwellers
As part of its mobility strategy, Volkswagen also announced the launch of a sub-brand called 'We Share', an all-electric on-demand car-sharing fleet to be rolled out in selected major cities. The first fleet will begin operations in Berlin in summer 2019 with 1500 e-Golfs [as pictured]; an additional 500 e-Up! models will follow, though both these models will gradually be superceded by the I.D. cars from 2020, and smaller 'micromobility' solutions – which may include, for example, electric scooters – are also planned. "We want to motivate young, urban users to engage with e-mobility," said Stackmann.
Volkswagen's car-sharing operations will be managed from the Group's subsidiary Urban Mobility International (UMI), based in Berlin. UMI CEO Phillip Reth added: "The prospects for vehicle on-demand services are very good. The most conservative forecasts for Europe predict annual growth of 15 pc. We will continue to develop this market and make this form of mobility accessible to an even broader user group."
-Farah Alkhalisi