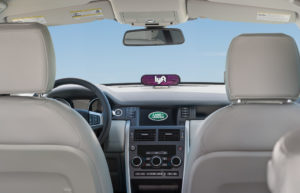 Jaguar Land Rover is investing 25 million dlrs in US ride-sharing company Lyft, in a move that confirms the auto industry's resolve to add new revenue streams to its traditional business.
JLR, which is owned by India's Tata Group, said it will make the investment through its InMotion venture capital unit.
Lyft is a fast-growing new mobility company that was founded in 2012 and is now present in more than 350 US cities.
The investment will allow InMotion to develop and test its mobility services, including autonomous vehicles, JLR said. The carmaker will also supply Lyft drivers with a fleet of Jaguar and Land Rover vehicles.
"Personal mobility and smart transportation is evolving and this new collaborative venture will provide a real-world platform helping us develop our connected and autonomous services," InMotion Managing Director Sebastian Peck said in a statement.
JLR's head of strategy, Hanno Kirner, said the carmaker is keen to develop innovative new mobility businesses. "Collaborating with an expanding technology business like Lyft is going to help us both accelerate our ambitions," he said.
Carmakers and automotive suppliers have in recent years established venture capital units they use to invest in companies that were, until  few years ago, outside the realm of the industry. Investments made through these units give car companies access to technologies and new-mobility business models that they are less familiar with.
InMotion recently also invested in SPLT, a Detroit-based digital carpool company that works with Lyft to provide non-emergency medical transport.
---
Courtesy of AutomotiveIT International