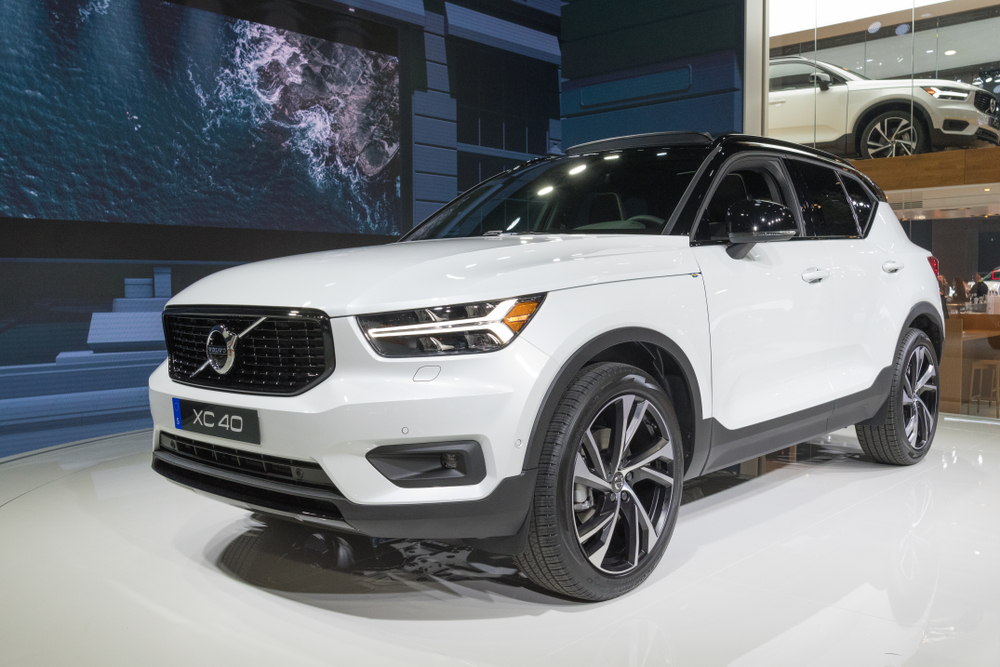 To say that the Great Recession changed consumer buying outlooks across a variety of categories is not a controversial statement so much as it is a truism. And, with the possible exception of housing, in no place is that change more evident than automotive sales.
According to IHS data, in the world before the "big one" of 2007, the average American consumer could be counted on to own 13.4 cars over the course of their lifetime. Ten years later, that figure has fallen to 9.3.
According to the U.S. Department of Transportation, cars on the road are getting older. The average age of a truck or car in operation in the United States in 2017 is nearly 12 years old. That's two years older than it was in 2007, and nearly four years older than it was in 1997.
The same federal data also shows that owners are holding onto their cars for longer, hence the fewer cars owned over a lifetime. The average term of ownership has also been on the rise – U.S. customers once were expected to hold onto a car for an average of four to five years; that number has climbed consistently to reach an average of six to seven years.
There are a variety of factors responsible for those changes. Shifting employment patterns, reduced customer budgets and improved automotive quality, combined with the rising costs of car ownership, are among the reasons consumers and their cars have a much longer relationship than ever before.
But among the most favoured explanations is the fact that the average length of a car loan in the U.S. has increased.
The vast majority of Americans finance new car purchases. Nearly half of all American adults have a car loan (107 million, 48 per cent). As of 2015, the average length of an American car loan was over six years long; 62 per cent of American loans were 60 months (five years) long, while 20 per cent were 72 to 84 months (six to seven years) long.
But while the trend has been for longer ownership terms in general, for an emerging segment of the car-buying population, the trend lines are going in the opposite direction.
Leasing volume has doubled over the last five years, and luxury continues to be the largest segment of leased vehicles, with SUVs and trucks rapidly growing.
And a quick look at the segments where leasing is most dominant, it is millennials who are willing to view car ownership as being very similar to owning a smartphone – something they are used to paying a certain amount a month for.
So Volvo has released a leasing model that caters to that preference.
Care By Volvo  
The new subscription program, dubbed Care by Volvo, is targeted for launch this spring and will roll out with a single-vehicle eligible for the program: the brand's new XC40 compact SUV.
In some sense, it is a standard leasing program – the basic package allows customers to sign on for a term of 24 months and allows for 15,000 miles of driving per year. The buy-in requires a $500 deposit and monthly payments of $600 to $700 per month, depending on the chosen model of the compact SUV.
But it is the "care" part of the package is that sets the experiential leasing program apart from other offerings in the market.
"It's an alternative to the traditional model," Volvo's USA's Director of Mobility Solutions Peter Wexler notes. "Consumers subscribe to Volvo. There's no haggling, just a fixed price with one monthly payment that includes insurance, maintenance, tire and wheel insurance and replacement of parts that wear out, like windshield wipers and tires. The lease covers 15,000 miles a year."
He emphasized that Volvo is building an end-to-end relationship with consumers, from the moment they first hand them the key to the moment they hand it back to Volvo. The goal is to allow the consumer to pay one monthly payment that covers the total cost of car ownership, including insurance and maintenance, and thus "subscribe to Volvo."
The plan aims at removing the friction associated with car ownership in a single stroke, and even allowing for an upgrade to a newer model after 12 months, for an additional charge.
Owning the new Volvo model, according to Wexler, will run a customer roughly $35,000, although purchasing a similar make and model that is part of the subscription plan would have cost between $41,000 and $45,000 (depending on the specific model chosen). Costs are hard to assess line by line – lease payments are generally lower than loan payments, and factoring in insurance and maintenance, the Care By Volvo program costs less overall than a purchase via finance.
Wexler also noted that while the XC40 is presently the only model available through the Care by Volvo program, the company intends to offer additional models to choose from by the time the first Care customers are coming off their leases in April 2019.
Consumers don't even need to go into a dealership – they can instead arrange their purchase entirely online: order, payments and delivery.
Will It Work?
As the program has not yet launched, Volvo has no specific numbers to offer, although Wexler noted a "good number" of consumers have already pre-ordered and paid a $500 deposit to hold their place in line, so to speak.
But if imitation is the sincerest form of flattery, it likely bodes well for Volvo that within a month of the announcement of the Care By Volvo program, both BMW and Mercedes announced plans to roll out their own versions of vehicle subscription programs.
"I do believe these platforms have their benefits," Daimler AG CEO Dieter Zetsche said of subscription plans and other non-traditional ownership experiments in an investor call. It "remains to be seen if any one of them will have a really profitable business in the long run."
Volvo is willing to give it a go. If it works, Volvo will have something it's never had: direct access to a core group of extremely brand-loyal customers with whom they can build a long-term relationship, one subscription payment at a time.
---
Courtesy of PYMNTS