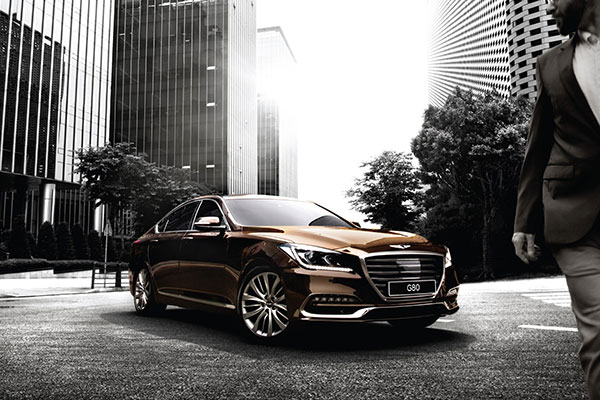 New big data centre aims to speed up development of connected car services for Hyundai. 
South Korean automotive company Hyundai Motor Group has opened a datacentre in China to help the development of its connected car service platform in the country.
The automaker said that the new facility will gather and analyze massive volumes of data collected from the company's connected cars, as well as expand significantly its R&D capabilities in connected car technology. The 1,200 square metre data centre is located in Guian, the capital of Guizhou Province, and its neighbours will include Apple, Alibaba, IBM and other tech giants.
Hyundai added that this new datacentre will lay the foundation for building a China-focused 'Car Cloud', using the company's expertise in connected car technologies gathered through several years of experience with its Car Cloud operation in Korea, established in 2013.
Global network
The new facility is planned to be the first of a future global network of big data hubs that build on the foundations of the company's domestic big data centre in Uiwang, South Korea.
Alongside opening its new Big Data Center, Hyundai also signed a memorandum of understanding with China Unicom, China's second-largest telecommunications provider, to co-develop a predictive analytics platform.
"Hyundai Motor's know-how in big data analysis coupled with Guizhou Province's strong push into big data, will surely accelerate development in connected car technologies as well as better enable us to cater to our customer's needs," said Seung-Ho Hwang, executive vice president and head of the Auto Intelligence Division at Hyundai Motor Company.
"By successfully operating our newest facility in China, we will set new standards in the big data industry and advance Hyundai Motor's IT leadership among automotive manufacturers."
In 2016, the company partnered with Cisco, with the aim of creating hyper-connected, 'intelligent' cars. In June this year, it announced a partnership with Chinese web services company Baidu, a move that paved the way for the car manufacturer become the first to equip its Chinese-market vehicles with Baidu's connected navigation and voice recognition technologies.
---
Author – Rene Millman
Courtesy of internet of business