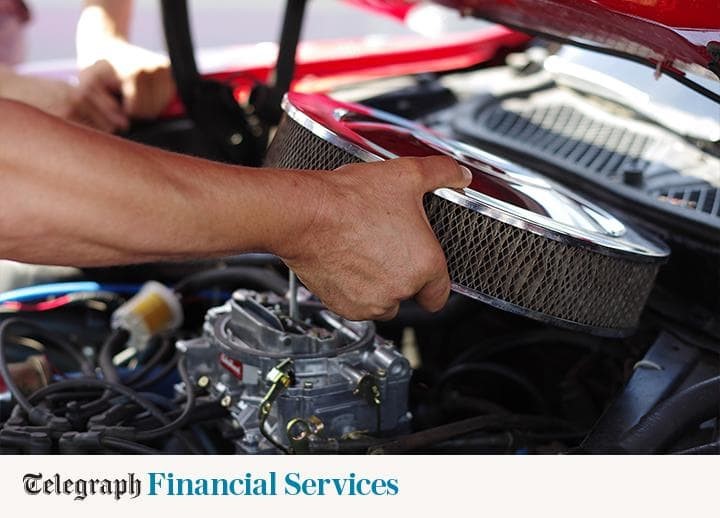 When you take your car to be serviced, you cross your fingers and hope that the garage won't find too much that needs replacing or fixing. After all, no-one wants a hefty repair bill.
But research of 6,000 garages across the UK, from automotive service company MotorEasy, found that labour rates charged by mechanics and garages are hitting new heights – and many motorists simply don't have an idea how much they are paying or even check the final bill.
How much do mechanics charge per hour in the UK?
UK-wide, it now costs an average of £67 an hour for garage labour, whether that's a big-name quick-service outlet, a main dealer or an independent workshop.
Topping the table was a prestige sports car dealership in Reading, which was found to be charging the highest rate of £234 an hour for labour, while if you wanted the cheapest deal of all, an independent workshop in Manchester was offering an hourly rate of just £36.
In general, franchised dealerships (£99 per hour) cost significantly more than independent workshops (£56 per hour), with a 43% difference in average price – though it's worth pointing out that a franchised dealership for your car make may have specialist knowledge worth paying extra for.
Garage labour costs vary considerably across the UK
As a rule, the most expensive garages of the 6,000 surveyed tended to be in the south, with Surrey (average hourly rate £81.07) being the priciest county to get your car seen to, followed by London (£77.42) and Worcestershire (£77.16); the latter of which was the only county featured in the top 10 outside the south-east.
The top 10 cheapest, however, were all in Scotland, Wales or the north-east of England. Selkirkshire, in south-eastern Scotland, had the lowest average garage labour rate at £49.69 per hour, just ahead of Shetland (£53.25) and Inverness (£55.81) further north. The cheapest in Wales was in Gwent (£56.19) and in England, North Humberside (£56.27).
Do we know our garage labour rates?
Not according to the research. It found that most of us apparently either don't know, don't realise or are not bothered about how much we pay to get our cars serviced, with 77% admitting they have no idea how much they pay per hour.
In fact, 62% haven't tried shopping around for the best price for repairsand servicing, presumably just plumping for the first garage they are happy to leave their car with, and 31% won't even check the final bill they are presented with before signing off on payment.
Motoreasy founder Duncan McClure Fisher said:
"Today's drivers don't have the time or, in many cases, the knowledge to make absolutely sure they are getting the best price from garages.
"It's not made any easier by the fact that the cost of labour differs so vastly across the UK. Even so, anyone spending money should at least understand how much they are paying and for what."
Five quick cost-cutting tips for car servicing
Try to make sure you get a full breakdown of what they need to do, itemising each part and the time it takes, and including VAT.
Be confident and clear about what you would like done, and ensure in return they are transparent about what they will do.
There's no harm in quoting lower prices you have found elsewhere to try to negotiate a better price at the garage of your choice.
If it's an MOT you are after, the cheapest option is usually council-run MOT centres.
Is your car under warranty? The older your car gets, the more likely it is to run into difficulties or break down.  So it is worth ensuring you are protected if things go wrong.
---
Courtesy of The Telegraph