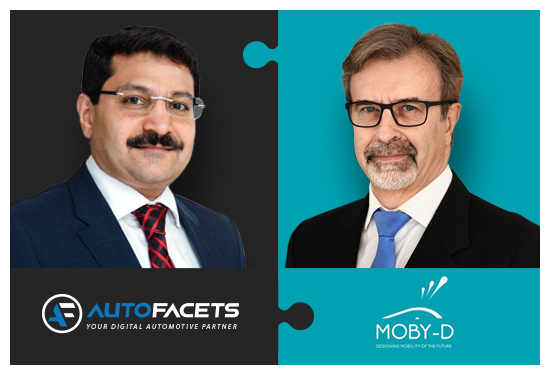 France is a strategically important market for AutoFacets and it is one of the top three countries in Europe for mobility. It is important for AutoFacets to have a profound local partner who understands the local market, mobility ecosystem and customer needs in-line with AutoFacets' digital automotive solution capabilities and delivery methodologies. The quest for a reliable partner in France is over, AutoFacets is proud to announce its new alliance with France based Moby – D, the mobility consulting firm, to provide innovative solutions for the mobility ecosystem in France.
AutoFacets – France will be headed by Pascal Serres, founder-director of the consulting firm Moby – D and former managing director of ALD International. For a decade and a half, Pascal Serres was one of ALD Automotive's top executives, he was instrumental in the company's expansion into Latin America. For his contributions to the fleet and lease industry, Pascal was inducted into the International Fleet Hall of Fame at the 2013 Fleet Europe Awards in Prague.
For more details about Moby – D, please visit
For more details about AutoFacets, please visit
To learn more about this engagement, please connect with Team AutoFacets.
Point of Contact:
Ashit Shah, Director – AutoFacets