Test Drive Planner
Enhancing your overall buying experience.
Manage car inventory
Plan test drives / internal usage
In-out / drag & drop / swap functionality
KM reading – threshold for selling Demo car
Historical / logging issues to be given as feedback to OEM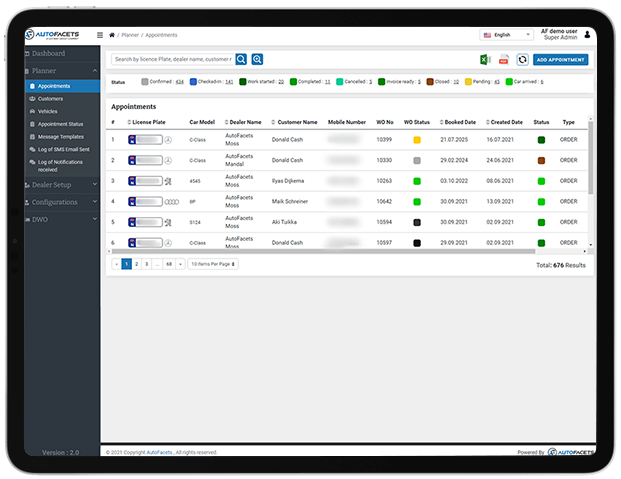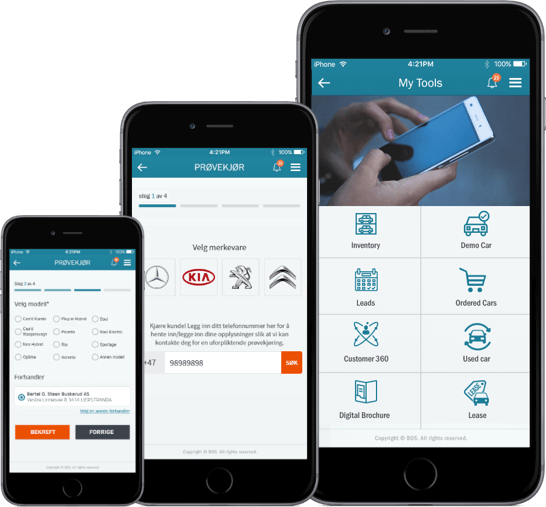 Salesman App
Better outreach & superior customer experience.
Cumulative Sales this month
Top Deal of the month
Value of New Opportunities Compared to Last Month
Lead to closure - Conversion insights
Key Performance indicators
Order Tracker
Inform your customers about delivery status.
View real-time updated delivery status
Accurate delivery details like Estimated date/time to deliver
View Order details and comments added on order delivery
View Dealership details like Address, Contact Info and Operational hours.