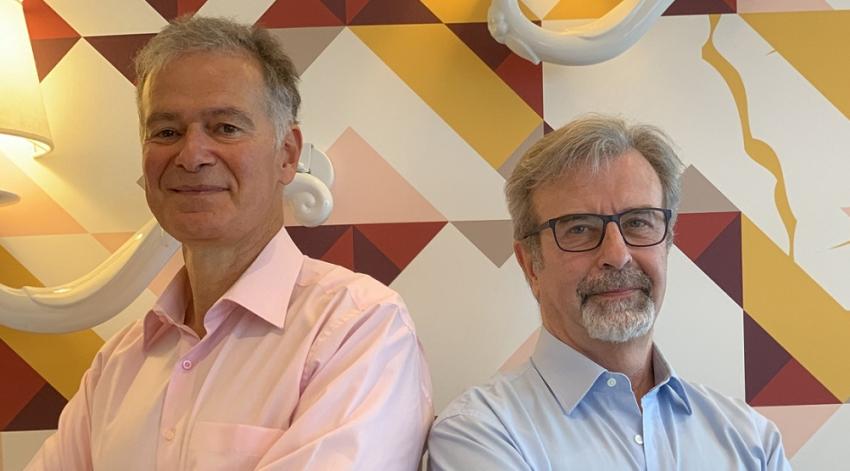 Last week, 

ALD

, 

Arval

 and 

LeasePlan

 published their annual results for 2019. Fleet Europe experts Pascal Serres and Philippe Bismut discuss the performance of the three largest full-service leasing companies in Europe.
Pascal Serres knows the fleet industry inside out, having risen through the ranks to become deputy CEO at ALD. As the former CEO of Arval, Philippe Bismut is equally knowledgeable in fleet and mobility.
Comparing the performance of ALD, Arval and LeasePlan is complicated by the fact that Arval does not communicate financial results, only publishing figures on volume and activity instead. As the only publicly traded of the three, ALD discloses more details than the other two.
Diesel storm
Philippe Bismut: "Despite some differences, it is a profitable sector. This means they have managed to absorb one of the most disruptive transitions – the shift from diesel to new energies."
Only two years ago, this transition was at the root of serious concerns but it now appears to have been absorbed. What's more, this transition confirms the value leasing companies offer corporate clients.
Mr Bismut explained: "Fleet managers and corporate clients should be convinced of the merits of full service leasing. Imagine a company that owned its diesel vehicles and had to dispose of those vehicles without using the knowhow and the infrastructure of a specialist like an Arval, an ALD or a LeasePlan. I think they would have made a huge loss."
Growth path
Not only have they weathered the diesel storm, they are still on a growth path.
Mr Bismut: "The car market is stagnating or even declining in a few countries but the long-term leasing sector is growing. This means that the concept of renting and full outsourcing is gaining ground."
Pascal Serres: "When you eliminate fleet management from ALD and LeasePlan and only look at the funded fleet, you see all three have a fleet size in the range of 1.3 to 1.4 million cars."
Keep an eye on carmakers
He continued: "It's good for the market to have three companies of roughly identical size but we will see some other players catching up in the future. Carmakers in particular will not stay at the sidelines with their hands in their pockets. We could see them come back with a strong offer in the fleet management business."
That is not to say the big three aren't preparing for the future themselves. Indeed, they are offering a growing number of mobility services and growing in newer markets like private lease and electric vehicles.
"They have to defend their position," said Mr Bismut. "If they embrace this change proactively, it can be a differentiating offer but if they don't, there could be a risk of new entrants from the consumer market looking to gain access to corporate organisations."
CarNext.com
The performance of LeasePlan's used-car platform CarNext.com is difficult to interpret. Mr Serres commented: "LeasePlan says all their cars will be sold through CarNext.com but we don't know at what price and who will make a profit. I consider selling cars and setting residual value to be one of the strategic values of a leasing company, so it strikes me as awkward to have a different company to do that."
"One thing that surprised me," concluded Mr Bismut, "is the share price of ALD. Based on these positive results, I would have expected the share price to increase. The price-earnings ratio for ALD is about 9, compared to around 20 for short-term rental companies or 25 for a pure fleet management company like Element in the US."
Mr Serres agreed: "ALD has always been priced too low on the stock exchange." Both experts agreed the industry as a whole is a good one to invest in.
Image: Philippe Bismut (left), Pascal Serres (right)