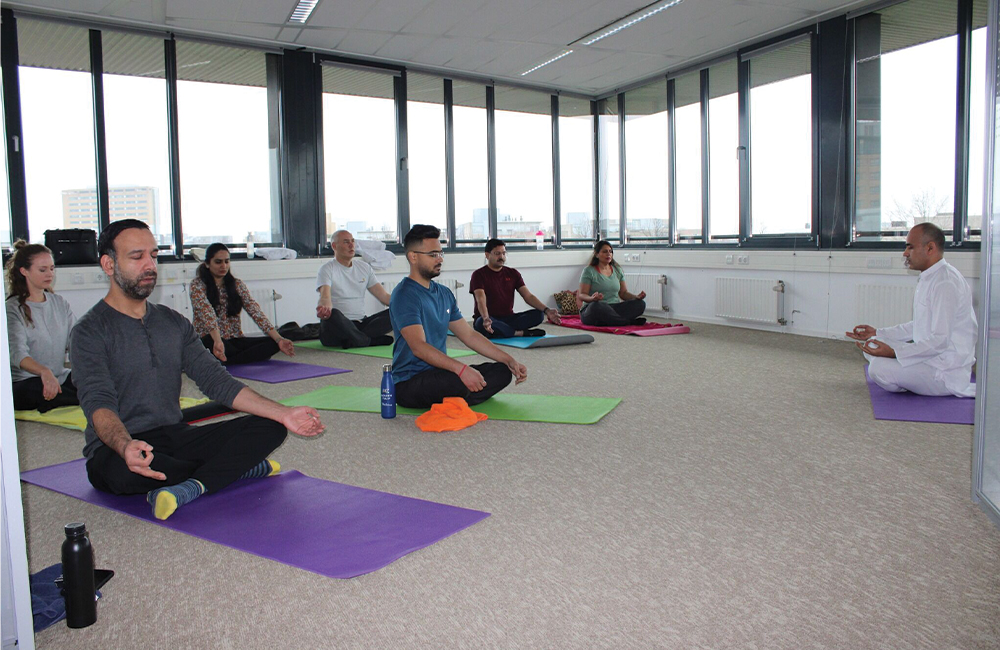 A mind and peace booster Yoga session is always bliss. A Yoga workshop was organised at AutoFacets' Zoetermeer office, The Netherlands. This session was held by The Gandhi Centre, the Embassy of India in The Hague, led by yoga teacher Dr Ankesh Singh.
Yoga has always been beyond practice and is all about attaining self-discipline and mind control, eventually giving way to the work-life balance. Encouragement to focus on the present and experience a sense of utmost calmness and relaxation sets a great level of fate.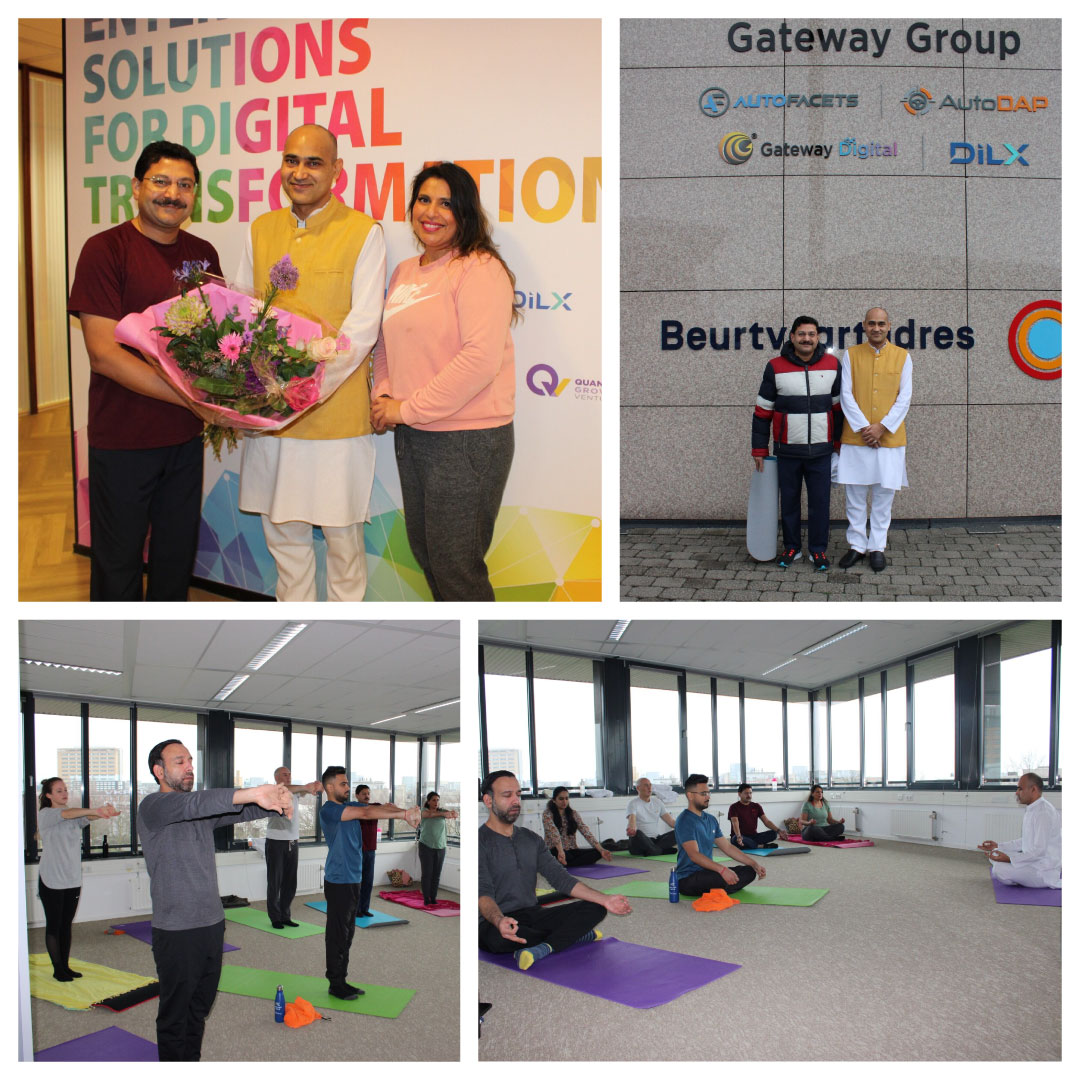 The AutoFacets Team is extremely thankful to Mr Vipin Moharir, GCSO, for organising this mind-refreshing session.