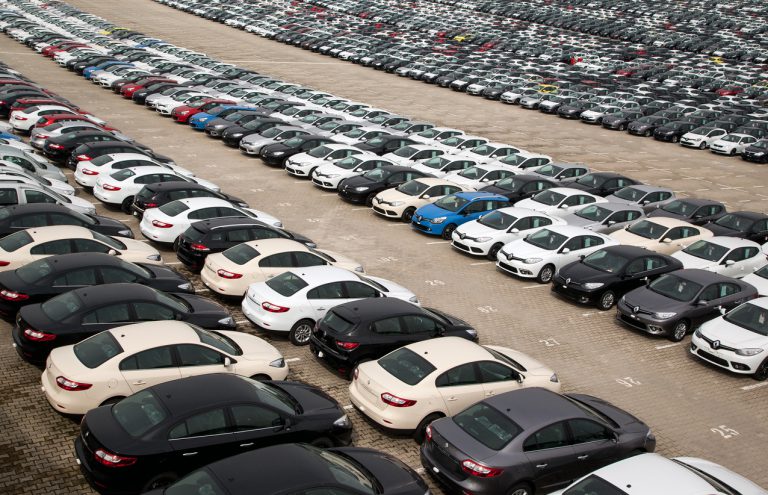 6 speed bumps on the road to automotive supply chain success
A trending move from regional to global supply chain processes is adding complexity to the automotive supply chain at an unprecedented level, driving a growing need for automation and collaboration. That's revving up interest in realignment, consolidation and optimization of supply chain activities. The problem is, limited investment in top tier suppliers is causing constraints, and the rise in connect devices (including cars) means requirements for further innovation must extend beyond environmental footprint and safety.
Emerging markets like Brazil, Russia, India and China are further changing the automotive landscape, as automakers look to streamline distribution and better serve these areas, who combined represent 40% of the world's population and have gross domestic product (GDP) growth far exceeding that of more fully developed countries.
Staying competitive has become harder than ever. Here are just a few of the other challenges facing the automotive industry.
Automotive supply chain pain points
Multiple ERPs
Various point-based solutions, multiple enterprise resource planning systems (ERPs) and legacy systems located around the globe mean disparate, disconnected data. That results in poor end-to-end supply chain visibility, latency in critical decision-making and overall inefficiency in supply chain operations.
Solution: Incorporate all supply and demand data through a closed-loop process that writes back to execution systems based on decisions made throughout the planning cycle. Integrating data into a single system of record builds confidence in the accuracy of data and the global capacity management system. One data set means one version of the truth and one location where anyone involved can see updates to those numbers.
Large-scale data requirements
The computing power required to model global, multi-tier supply chains and explode demand and supply across integrated supply chains is enormous. But the ability to scale is a critical capability to supply chain success.
Solution: Make sure you're using the best technologies available to support scalability and performance requirements for this data-intensive industry.
Global complexity
Automotive manufacturers must contend with a global supply chain footprint spanning multiple time zones and dozens of countries.
Solution: Work toward end-to-end supply chain visibility with insight to planned and current demand, inventory, capacity, constraints and supply at any desired level of the product hierarchy.
Complex products
Vehicles and their various parts and accessories are complex. They often have large, deep and varied bills of material (BOMs) and typically have multiple models, trims, options and packages available. Each has intricate and cascading rules to determine required components in an order-specific BOM. Each market offers configurations with different launch dates.
Solution: Using a supply chain management solution with an in-memory planning engine will allow for real-time response to demand-supply based configuration changes. Make sure BOMs hold product structure for manufactured products, including draw quantities (quantity per assembly), start and stop effectivity dates, production yields and mix factors. Be sure you have the necessary capabilities within your technology to manage different configuration granularity across the time horizon in the same model.
Inelastic and constrained global supply
Volume ramp up brings with it significant challenges. While demand is picking up, and companies are responding by increasing their production, suppliers are still cautious after the recession of 2008. Accurate demand forecasting for products and associated parts is a struggle.
Solution: Flexibility in modeling units and/or time-based constraints is key. When supply or capacity is constrained, causing the demand for finished vehicles to not be satisfied, use a system allowing for order prioritization based on any criteria specified – channel, vehicle type, geography, margin, fair share, etc. Scenario planning capabilities will allow you to evaluate multiple options in case of demand-supply imbalance.
Increased expediting and premium shipping charges
Failing to have the right parts available in the right place at the right time has resulted in increased expediting and premium shipping charges. That typically means higher inventory levels, tying up scarce capital and leading to higher obsolescence charges.
Solution: By connecting all data, processes and people, inventory planning and management happens concurrently with other functional planning processes. You'll instantly understand the impact on inventory targets when changes to demand, supply and/or capacity plans happen. Using always-on analytics assess the impact of unexpected changes as soon as they're recorded. Use notifications to alert planners if thresholds are broken.
These are just a few of the specific automotive supply chain pain points. Are there other challenges you're facing in your supply chain? Let us know in the comments section below.
---
Author – Alexa Cheater
Courtesy of Kinaxis Inc