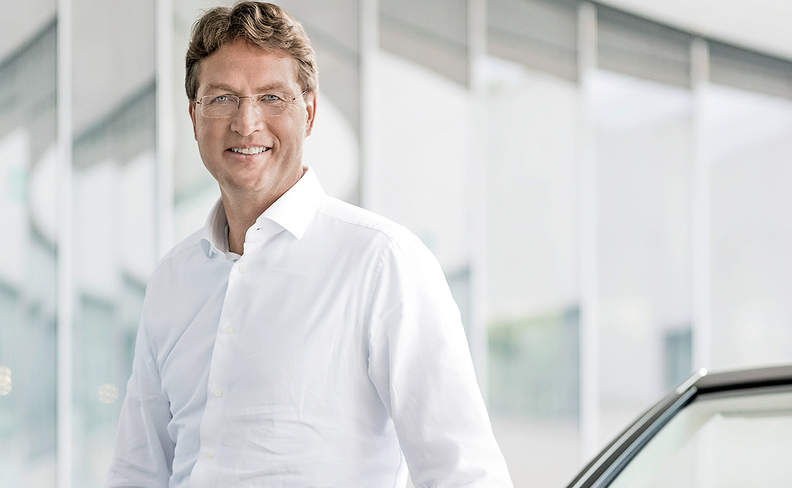 SHANGHAI— As Daimler's incoming CEO, Ola Källenius will quickly decide where to follow a cost axis as the automaker adjusts to the headwinds of trade issues, an elevated plan for revenues and a costly electrification policy. Reportedly, the new boss has his eyes set on Mercedes-Benz vehicle factories for about $6.75 billion in price savings and effectiveness increases by 2021.
"When you're in transformation, you're engaging in business history at the greatest stage," said Källenius, 49, on the sidelines of the Shanghai car show this month. "In order to prepare yourself to pick up money flow, you need to obtain the greatest efficiencies at the same moment." Daimler will be "very selective" with his assets, Källenius said. "We're not just targeting one class of costs," he said. "We're really searching for efficiencies across the board."
Speaking to the media roundtable during the Shanghai show, Källenius elaborated on Daimler's electrification approach, the brand portfolio fragmentation and whether he believes we have achieved "maximum vehicle." Edited passages follow.
Q: There are about 40 models in Mercedes. That's not counting the planned EQ family of electric vehicles in the coming years. Are you worried about the spread of products?
A: Over 20 years we've had an ongoing trend, where we've been going for more versions. Smart architectures and components are the key to doing this effectively.
We are introducing eight distinct cars on our fresh compact vehicle design, all of which look completely distinct. Architecture sharing is very, very large in designs. So you can make more choices with a reasonable investment.
People have chosen what the budget they are supposed to spend, and they are experimenting within that section. Now we've got a little over 40 designs. I can see strengthening of one or two models in the future. Customers have shown us a great willingness to test.
So do you think we haven't reached' top vehicle?'
Over the next 10 to 15 years, we are on a track of development. This is where Asia will have a higher chance to revamp their demographic development, wealth development, and financial development, especially China. We purchased about 650,000 units in China, making it by a broad percentage our largest market.
Even if you have a flat general price in mature economies like Europe and America, you still have capital development and more individuals are coming into the spectrum where a Mercedes becomes more important. So I see possibilities for luxury to acquire market share in the lengthy run, even in a mature industry.
What is the electrification approach for Daimler?
There are no two methods to do this, in the lengthy run the earth is heading towards zero-emission. For us, battery powered cars will play a vital part in going there in the next five to 10 years.
Our electrification approach is focused on three columns. There will be a 48-volt gentle hybrid scheme for every single combustion motor we will have. Then in each section we will have plug-in cars. And we're going to have a complete family of electric cars with EQ battery.
Right now we don't have [complete hybrid cars] in the schedule. We think that plug-in hybrid is a stronger usage for the client at this stage because you can actually ride up to a certain range.
It is anticipated that high-cost electric cars will put stress on the margins of automakers. How do you do this?
In this first or two generations, the price composition of electric cars is certainly greater than what we used to have on the [ motor] hand of burning. As we scale and further expand the technology, mainly on the battery hand, it's one of the primary duties to drive down that price. It's going to take many years. Being a lucrative company is our objective. The company situation also has to be lucrative with the electric cars.
What will be the impact on manufacturing at Mercedes ' Alabama facility, a significant export center, of increasing trade tensions between the US and Europe and China?
We have a manufacturing footprint in each of the appropriate areas that more or less suits our revenues. We are still relying on world trade. We depend on good trade ties between nations. We think that it is an absolute variable of development for the world's markets. So we're a lot of free trade.
We need to see what the outcome of the U.S.- China agreements — especially with respect to Alabama — is. We hope that the mindset of encouraging trade will prevail in this situation. But the outcomes of these discussions are not known to us.