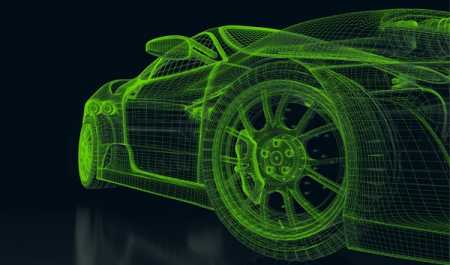 The automotive artificial intelligence (AI) market is expected to be valued at USD 782.9 Million in 2017 and is expected to reach USD 10,573.3 Million by 2025, at a CAGR of 38.46% between 2017 and 2025, according to the "Automotive Artificial Intelligence Market – Global Forecast to 2025"
The increasing government regulations for vehicle safety, growing adoption of ADAS technology by OEMs, and rising demand for enhanced user experience play a significant role in the growth of the automotive AI market.
Deep learning technology is expected to be the largest and the fastest-growing technology. Many companies are investing in the development of self-driving cars in which the deep learning technology is used for image processing, speech recognition, and data analysis. For instance, Google is heavily investing in autonomous vehicles through its spin-off Waymo and has an active system integrated into its self-driving vehicle with the deep learning technology to detect pedestrians in different situations.
Due to the huge volumes of data generated and processed in a vehicle, data mining is expected to be the fastest-growing process in the automotive AI market. Data is collected from different sensors used in a semi-autonomous or autonomous vehicle, which can be used to train the vehicle to detect or recognize images, obstacles, and various scenarios one might encounter behind the wheel.
Automotive Human-Machine Interface (HMI) has evolved drastically in last few years and implemented disruptive technologies in various products such as voice recognition system and gesture recognition system. This is a growing market where the innovative AI technology is being used in upcoming models in premium segments.
The automotive AI market in APAC is expected to grow at a high rate between 2017 and 2025. APAC's massive population, fast-growing economies, and rising living standards are well positioned to ride the AI wave.
---
Author – Tan Wee Kwang
Courtesy of Enterprise Innovation