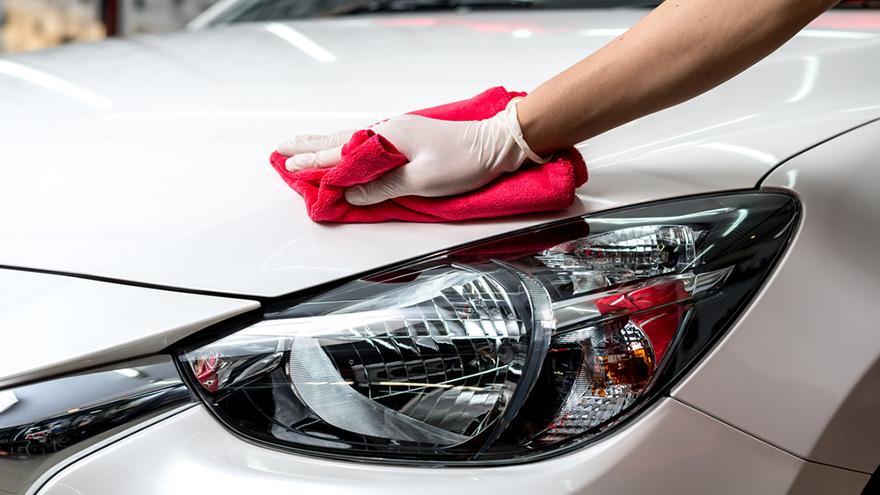 If auto finance companies want a sharper glimpse at just how good the collateral attached to the vehicle installment contract they are underwriting might be, new tools arriving this week from CCC Information Services and LexisNexis Risk Solutions might have some ancillary benefits.
CCC announced the availability of Artificial Intelligence-powered capabilities that use computer vision technology to automatically detect vehicle damage and visually depict that damage using CCC's unique heat maps.
CCC is a leading Software-as-a-Service (SaaS) provider to the automotive, insurance, and collision repair industries.
Research shows that nine out of 10 consumers prefer estimates when delivered with heat maps that clearly highlight the damage versus estimates delivered without heat maps.
"For photos to deliver real benefits they need to be supported by data and a deep understanding of how the claims process works," said David Bliss, vice president of product management for CCC. "We're injecting our claims solution suite with AI, which becomes infinitely more powerful when combined with data in CCC ONE and CCC's 30 years of experience supporting the auto claims industry.
"Our damage detection technology and heat maps bring depth and insight into otherwise opaque damage photos," Bliss continued. "And we know through our 50 million annual consumer touchpoints that transparency is linked to satisfaction. CCC's real-world applications of AI are a gamechanger for the industry."
CCC's claims solutions are powered by the CCC ONE Platform, a cloud-based hyperscale platform built for the massive-scale demands of today's business environment, which includes digital content and telematics data.  CCC has processed nearly 200 million automotive claims, and its solutions are in use by more than 350 carriers, 24,000 repair shops, OEMs, and third-party data and service providers.
Meanwhile, LexisNexis Risk Solutions, a leading provider of data, analytics and technology for insurance, announced the launch of LexisNexis Vehicle History. The company said. its solution offers a more holistic view of a vehicle's lifecycle by gathering data on previous damage events, ownership changes, odometer readings and other data points to help insurers — and perhaps finance companies — make a more accurate risk assessment.
"Just as financial responsibility is predictive of future behavior, a vehicle's history can be predictive of future loss," said Tanner Sheehan, senior director of auto insurance at LexisNexis Risk Solutions.
"Relying on consumers to fill in the critical, but sometimes non-obvious or unknown, details for their insurer to then assess risk and provide an appropriate premium back to the consumer can be a cumbersome and unreliable proposition," Sheehan continued. LexisNexis Vehicle History can provide a robust and simplified data gathering and delivery process that insurers can incorporate in their existing workflows. The solution draws from a variety of data sources to integrate important vehicle-related attributes into the pricing equation, while maintaining a simple quoting process for the consumer by prefilling information about the vehicle's history.
LexisNexis Risk Solutions customers have access to data and analytics with sub-second turnaround utilizing a single point of entry that can eliminate the need for technology resources to implement the product.
"With the advent of the vehicle technologies like Advanced Driver Assistance Systems (ADAS), there is an even greater need to incorporate vehicle-centric attributes into the insurance policy rating equation," Sheehan said. "LexisNexis Vehicle History is an easy step any insurer can take towards understanding the vehicle's history."
---
Courtesy of Auto Remarketing