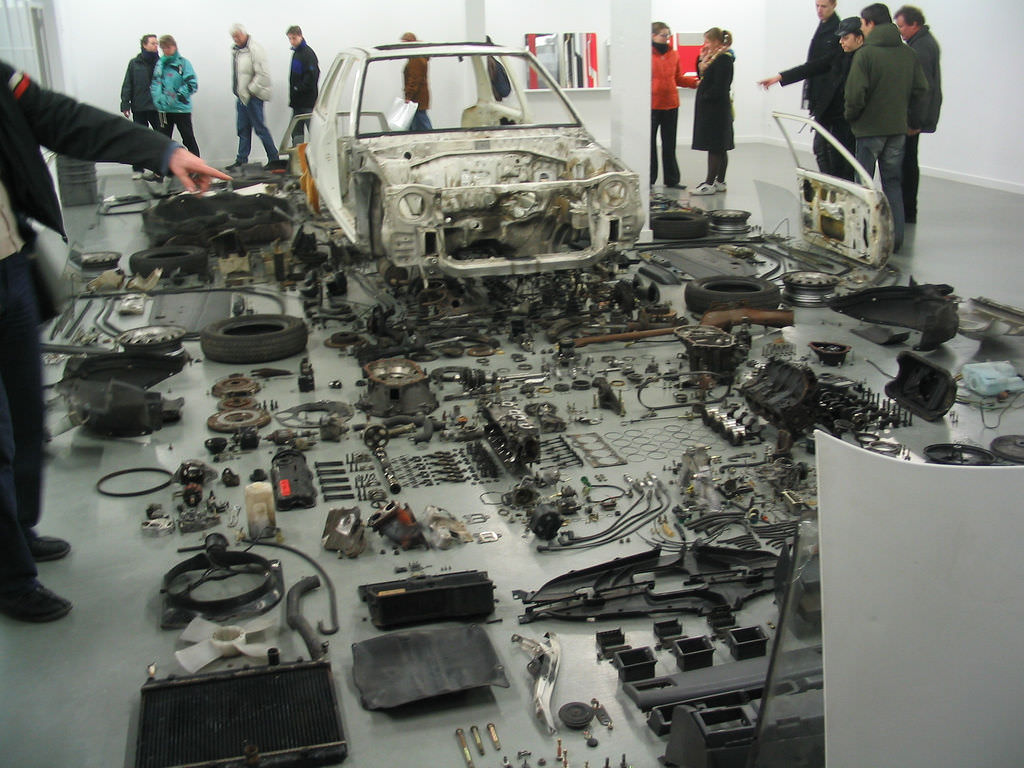 Activist investors targeting auto-parts retailers are taking hits to their investments, and Amazon isn't helping.
When hedge fund Starboard Value LP disclosed a stake in Advance Auto Parts Inc. in 2015, it said the stock, then at $171, could more than double. The retailer's shares have instead nearly halved since then, after warning weak sales will continue for an industry that has also drawn interest from billionaire Carl Icahn. Advance Auto's peers O'Reilly Automotive Inc. and AutoZone Inc. also have plunged this year amid disappointing demand.
Perhaps the biggest bogeyman weighing on the shares is Amazon.com Inc., which sent shock waves across the retail industry in June with its $13.7 billion acquisition of Whole Foods Market Inc. The online juggernaut has also been making inroads with autos, launching a car-research site and a parts marketplace last year. While car-part distributors — with their technical expertise, trove of components and ability to quickly deliver to mechanics — are more insulated from e-commerce than other retailers, but they're not invincible.
"We fear an increased level of price transparency — these companies either more aggressively price or promote their products to drive the same level of sales growth," Seth Basham, an analyst at Wedbush Securities, said of the auto-parts retailers. "I don't think it's a primary driver of what's been hurting same-store sales in the industry this year, but that doesn't mean there can't be a bigger impact going forward."
INVESTOR INTEREST
The more immediate challenges dragging on the industry include economic uncertainty for low-income customers, higher gasoline prices and warmer weather that has eased the wear and tear on consumers' cars, Advance Auto Chief Executive Officer Tom Greco said last week.
Starboard's view is that Amazon is a mild headwind — at most — to the industry, a person familiar with its strategy said. The New York-based hedge fund is pleased with Advance Auto's efforts to cut costs and bolster its online presence and sees earnings improving early next year, said the person, who asked not to be identified because the matter is private.
Further encroachment by online rivals could pose a threat to industry profit margins that are in excess of 20 percent — part of what initially drew investors like Starboard and Icahn to the aftermarket parts business.
With the average age of vehicles on American roads approaching 12 years, investors also are betting an older vehicle fleet will mean more repairs and parts replacement. To capture that expected growth, Icahn has strung together several companies that deal in automotive parts, including service and retail chain Pep Boys, Auto Plus and parts supplier Federal-Mogul.
For now, e-commerce represents a sliver of the $277 billion aftermarket parts business, according to estimates from Wedbush and the Auto Care Association, an industry trade group. Online sales were about $11 billion last year, with eBay Inc.'s roughly 40 percent share being the largest, Wedbush estimates. Amazon had about a 25 percent share, although it's growing at a rapid clip, Basham said.
AMAZON ENCROACHES
Amazon launched the Amazon Automotive store in 2006 and has been expanding its inventory since then. It has added a parts-finder filter that lets shoppers enter the make and model of their cars to find the correct parts.
"We're continually expanding our selection and improving the customer experience with things like our Part Finder, Amazon Garage and, most recently, Amazon Vehicles," a company spokesman said.
Icahn Automotive, which owns Pep Boys and Auto Plus, and Starboard declined to comment. Spokesmen for O'Reilly, AutoZone and Advance Auto also declined to comment.
In trying to assess the potential threat from Amazon and other online parts sellers like RockAuto and eBay, analysts are homing in on retailers' exposure to the consumer-facing "do-it-yourself" market, as opposed to the "do it for me" approach in which retailers sell to professional mechanics. The do-it-yourself market could be more vulnerable because consumers who aren't in a hurry to buy a new wiper blade or spark plug could go online to find the cheapest price.
DIY SLOWDOWN
The do-it-yourself segment already is lagging, according to the Auto Care Association, which estimates sales will grow at a compound annual rate of 3.8 percent in the five years ending in 2017, compared with a 4.4 percent increase for the do-it-for-me market.
The slower growth also is a reflection of cars getting increasingly complex and loaded with technology, which contributes to more repairs necessitating technicians, said Behzad Rassuli, senior vice president of strategic development at the Auto Care Association. Some bumpers, for instance, now are built with embedded sensors that need to be properly calibrated.
"The opportunity for the consumer to repair his own vehicle has been dwindling," Rassuli said.
Icahn said as much when speaking about his acquisition of Precision Auto Care Inc. in June, the latest addition to his chain of auto-repair shops. He's also planning to take advantage of higher utilization of cars driven by the growth of ride-hailing businesses, he told The Wall Street Journal.
Greg Henslee, O'Reilly's CEO, has said the influence of companies such as Amazon will be limited because they will struggle to sell components to consumers who don't know what's wrong with their car. Online retailers "will continue to take a little bit of market share here and there," Henslee said in February. "I don't see them nearly as one of our most prominent competitors."
DIGITAL EXPERIENCE
Even if their expertise diagnosing car troubles offers some protection, traditional parts retailers still are under pressure to improve their digital experience, especially since a buyer will often go online to ensure a part is in stock before picking it up at a store.
Advance Auto is investing heavily in technology to ensure a "consistent experience every time, both in-store and online," Greco said last week. He told analysts that consumers will have a "faster and more frictionless experience" online.
If you're a parts retailer, "you're definitely concerned," Wedbush's Basham said. "You're thinking about ways to defend your turf and to capitalize on the way consumers are changing their behavior."
Information for this article was contributed by Spencer Soper of Bloomberg News.
SundayMonday Business on 08/20/2017
Print Headline: Amazon affecting big investors' bets in auto-parts stores
---
Author – Gabrielle Coppola & Scott Deveau Bloomberg News
Courtesy of Arkansas Online