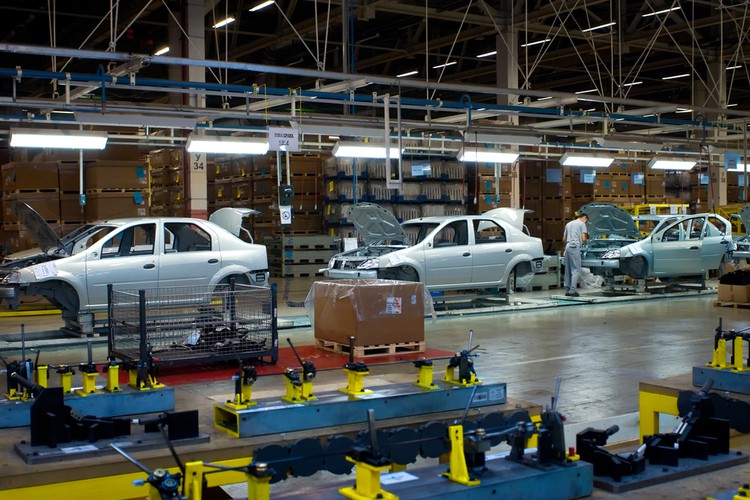 Whilst the world looks at artificial intelligence and big data, the more basic adoption of digital technologies could still be worth up to £74bn to the industry by 2035.
Private number plate specialists, click4reg.co.uk sought to discover the benefits and digital challenges of tech in the automotive industry – analysing data from the report The Digitalisation of the UK Automotive Industry.
Considered one of the most important areas for the sector, digitalisation in automation is thought to be of benefit in several ways – with the industry highlighting these three as the most effective:
Forecasting accuracy improvement (80%)
Increase in productivity of technical disciplines (30-50%)
Reduction in machine downtime (20-35%)
Further qualitative benefits include; greater personalisation of vehicles, the ability to design safer products and provide additional services to the customer, the improvement of health and safety of employees and the replacement of mundane tasks with more interesting work.
By fully embracing the concept, the automotive sector stands to gain £6.9 billion every year by 2035. The cumulative total benefit to the UK economy is expected to reach £74 billion.
The report shows that the companies are yet to implement advanced digital technologies in their manufacturing operations.
Industry participants highlighted many challenges to the implementation of their digitalisation plans. The most cited challenge is a lack of knowledge (25%) and digital capability within their organisation (22%.) Funding (22%) was also a prime issue – alongside a general concern regarding cyber-attacks and intellectual property theft, regarding the loss of crucial, sensitive data.
Elie Fakhoury, director of Click4Reg comments: "Though perhaps a daunting notion – the UK automotive industry cannot escape the prospect of digitalisation; in 2017, it is an unstoppable force of manmade nature. However, it can certainly stand to be supported by government and specialists in the field.
Countries such as Germany and the US already have well-established programmes between industry and government, hence delivering a shared objective of digitalisation. Perhaps, this is something we can learn from. The UK must not be left behind."
Interestingly, many industry respondents feel that the government should focus on providing financial incentives, to promote digital manufacturing technologies and innovation, above any other action (40%.)
To amend health and safety regulation to allow for the effective use of technologies came as a secondary interest (15%) and to provide incentives for the development of digital skills specifically came third (12%.)
Evidently, the digital challenges felt and acknowledged by those in the industry could be curtailed with the addition of strong support.
---
Courtesy of BQ Live