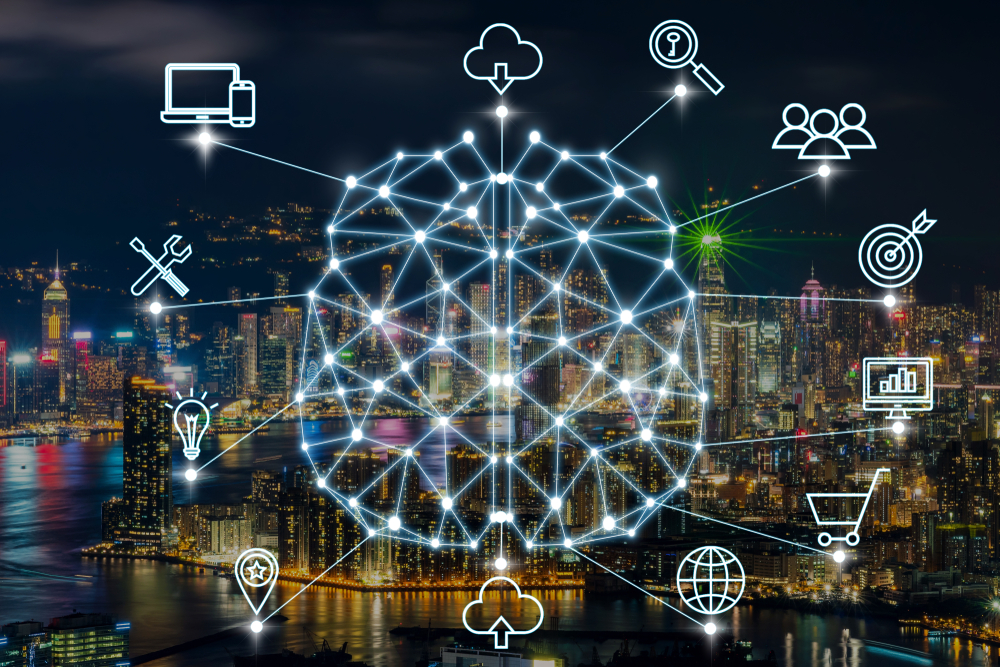 Cooperation as much as competition seems to have become the norm in the fast-developing Mobility space. Who is working with whom – and why? Fleet Europe expert Pascal Serres sheds a light in a discussion with Frank Jacobs on three principles powering the growing trend.
In just three weeks straddling the New Year – including the Christmas break – Fleet Europe published no less than 10 news items about mergers, acquisitions or partnerships in the Mobility space.
Automotive 'coopetition'
Of course, simultaneous collaboration and competition (or 'coopetition') in the automotive industry is nothing new. It's a traditional means for various OEMs to make the most of their complementary competences, enjoy economies of scale (by sharing suppliers, distributors and even production lines) and speed up innovation. Yet OEMs will make use of their own captive finance companies to sell vehicles, in competition with independent lessors.
There are plenty of examples illustrating the complex web of partnerships in one area between competitors in another one. That method of 'coopetition' takes on an amplified character in Smart Mobility, which by definition depends on high tech and more often than not is multimodal. Take for instance the news published on 12 December, announcing that "Daimler's mobility subsidiary Moovel and SSB, the public rail company for Stuttgart, are testing an on-demand mobility service".
From A to B
Working to combine different means of transportation is the first and most obvious way to improve how people move from A to B. Airlines, trains and rental car companies have partnered on this principle for many years already. But the Moovel/SSB collaboration also points to the first guiding principle of 'coopetition' in the Mobility space: OEMs aim to use Mobility as a means to keep control of distribution, and to generate added value by offering new services.
Listen to top car execs, and you'll hear a surprisingly similar story. The car industry of the future won't just be about producing cars anymore, but about offering car-associated and mobility-related services – all against the backdrop of a projected dramatic reduction in private car ownership.
Mental leap
Following the motto 'If you can't beat 'em, join 'em', The OEMs have made the mental leap from fighting against e-hailing and car-sharing solutions to investing in and promoting these services themselves. A similar about-turn was made some years ago by the oil industry, when most majors decided to invest in green energy rather than trying to compete with it.
And in the automotive industry, it's clear that OEMs are in it to stay firmly in the lead. To list just a few recent examples:
Daimler Mobility Services (DMS) has acquired a majority stake in Chauffeur Privé, the leading private-hire vehicle service in France. This is not the first time a manufacturer moves into e-hailing. Others have already invested in Uber or Lyft. This trend will continue, as this is a fast-growing customer segment.
Renault is partnering with infrastructure and municipal services multinational Ferrovial to launch a car sharing service in Madrid.
ViaVan, a joint venture between Mercedes-Benz Vans and American tech start-up Via, will work with Berlin's public transport authority BVG to offer on-demand ridesharing in the German capital.
Added value
There are plenty of other examples involving Volvo, GM and Toyota, all oriented toward initiating and growing their involvement with new customer segments. OEMs want to establish a foothold in these markets in order to be in the best competitive position to sell their cars in the future.
But equally important is the added value these new businesses can generate, especially as they threaten traditional retail car sales. The thinking here is: If that traditional model is under threat, then the best thing OEMs can do is to cannibalise it themselves.
Leasing and rental
The second principle of 'coopetition' in the Mobility space has to do with independent leasing and rental car companies, and their efforts to partner with platforms in order to finance cars and provide services.
Those platforms can be the corporate customers of those leasing and rental car companies, or even private platforms. The main condition is that they provide the advantages of leverage and group negotiation. A good example of the former is the cooperation between ALD, Blablacar and Opel. In the second category, ALD is also partnering with DataCity Paris, an open innovation programme that brings together an extensive ecosystem of stakeholders, with the aim of jointly developing solutions for tomorrow's cities.
Suppliers and OEMs
The third main principle of Mobility 'coopetition' is between suppliers and OEMs, and their efforts to develop new powertrains and new technologies for the autonomous car of the future.
The industry consensus is that the car of the future will be both electric and autonomous. Nobody knows when this will be the case, but everybody is taking steps in that direction. The path is incremental because the required investments are huge.
R&D capacities
So, to stay in the lead, suppliers and OEMs are joining forces. Some recent examples include:
Bosch and Continental have acquired a stake in Here. In so doing, the German OEMs are widening their R&D capacities.
Korean electronics company LG Electronics and Here have announced a strategic partnership for developing technologies to equip autonomous vehicles.
French equipment manufacturer Faurecia has signed a five-year contract with Accenture for the delivery of products and services in the connected and autonomous driving space.
Intel is partnering with top car makers, including BMW and Nissan, for self-driving car technology.
Nvidia Is teaming up with Aurora, Baidu and Uber to build the next-generation self-driving car.
Tech giant
Major suppliers need to team up not just to ensure that they secure the enormous investments required to move towards autonomous cars, but they also have to do this against the background of Apple, the tech giant whose involvement in self-drive technology is as well-established as it is (as yet) obscure.
It is quite possible that Apple's eventual move into the mobility space will indeed tend more towards the technology that will power the autonomous vehicles of tomorrow, than those vehicles themselves. But that remains to be seen.
Level below
Meanwhile, there exists a level of 'coopetition' below that of the huge budgets, with companies pooling knowledge and resources to work on specific products and services. Again, some recent examples:
Denso, the Japan-based advanced automotive technology company, has acquired InfiniteKey, a U.S.-based startup developing systems that enable smartphones to be used as car keys.
SEAT and carpark operator Saba are launching Droppit, an app that allows the user to place an order at a virtual supermarket and have it delivered while their car is parked at a Saba carpark.
What these three principles have in common, above all, is that they demonstrate how mobility-related technology is accelerating rapidly – as well as, more importantly, its acceptance within both the business sphere and society as a whole.
Changing change
The picture they paint should not be taken as a guide for the future. Technological advancement is not just speeding up change, but also changing the way change happens. Apple's huge, but as yet undetermined influence is one example. Online retailer Amazon is another tech giant with huge disruptive potential for the Mobility space – specifically for the traditional dealer business.
Technology and social evolution are accelerating breaking the specificities of product and services, globalising space and product, changing the allocation of added value and market leaderships.
Shorter distances
And that is to say nothing of the disruption that could be generated by Facebook, Instagram and other social media – and the myriad applications that they have yet to dream up.
What seems certain, though, is that as the distance between the various mobility options and their end users – both corporate and private – becomes shorter, so will the distance between the companies that collaborate to offer the widening, deepening range of those mobility options.
---
Courtesy of FleetEurope