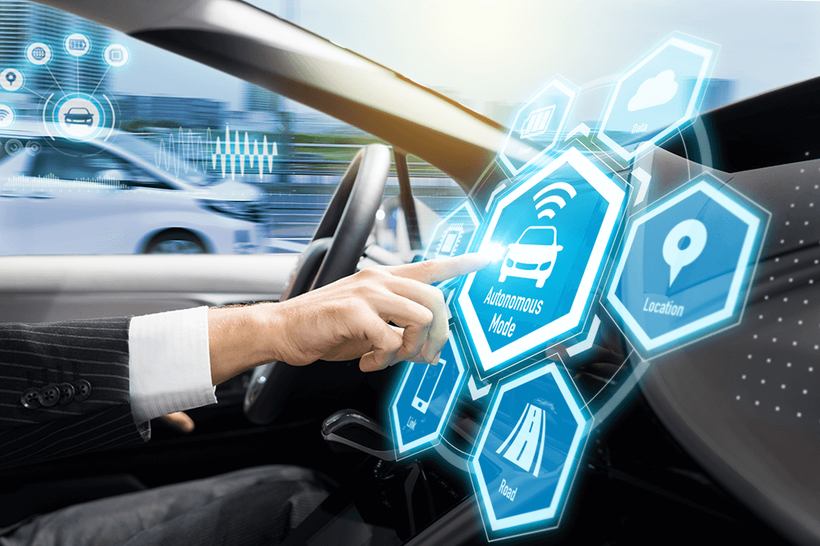 In an era of great uncertainty and disruption for automotive manufacturers, Mercedes and its parent company Daimler are jumping in full throttle as leaders of the 4th Industrial Revolution. Not only are they designing new vehicles, but their services, influence in the transportation industry and factories are transforming to embrace the new opportunities and demands of their customers. Other companies should follow their lead to thrive in the new industrial revolution.
What is the 4th Industrial Revolution?
Often referred to as industry 4.0, the 4th Industrial Revolution is the shift to smart factories that use a combination of cyber-physical systems, the Internet of Things and the Internet of Systems to connect the entire production chain and make decisions on its own. Not only is this revolution possible due to new technology, but it combines the physical, digital and biological worlds. There are great opportunities as well as tremendous risks within this transformation, and there will be no industry or organization who won't be impacted in some way.
How is Mercedes Updating Vehicles for the 4th Industrial Revolution?
In a variety of ways from autonomous trucks to drones, Mercedes is embracing new technology and opportunities available because of robotics, machine learning and artificial intelligence.
Autonomous trucks: Mercedes-Benz Future Truck 2025, the concept vehicle that is the world's first autonomously driving truck, gives us a glimpse at what transportation might look like in the not-too-distant future. Using telematics and other systems already available today, the Mercedes autonomous truck should increase safety and fuel efficiency and save money for fleet operators. It will undoubtedly change the responsibilities of truck drivers, but there's still debate about what this might look like.
Mercedes-Benz F 015 car: The Luxury in Motion research car feels more like a luxurious living room than a vehicle to get you from point A to point B. Since it is autonomous, the humans it transports can use travel time not for driving, but for meetings or quality time with others they are traveling with. Mercedes is reimagining not only the vehicle, but how autonomous vehicles can change the way we interact and what we need and want in transportation when we are no longer required to be behind the wheel.
Passenger drones: Dubai may have drawn the line in the sand to say they wanted to be the first in the world to make a flying taxi service available and has a goal to have 25% of passenger transportation through autonomous vehicles by 2030, but Volocopter, backed by Daimler, is making their vision come true. The maiden flight took Dubai Crown Prince Sheikh Hamdan bin Mohammed on a five-minute, 200-meter journey, but they ultimately want to be able to offer rides up to 30 minutes on the unmanned flying vehicles.
More than Vehicles: Mercedes Influences Transportation Service
Recognizing that the relationship people have with their cars will likely transform in the future and that they will be purchasing fewer cars less often, car manufacturers such as Daimler are extending their footprint to offer more than just one-family vehicles. Daimler recently purchased 60% of Hailo which has merged with MyTaxi to become one of the largest car-hailing companies in Europe. This follows similar moves from other car manufacturers such as Volkswagen, Toyota and GM who invested in Gett, Uber and Lyft respectively. Daimler also acquired Athlon Car Lease earlier this year.
Mercedes is Off to the Races with Machine Learning
Literally, Mercedes teams won 51 of 59 car races between 2014 and 2016 using big data and machine learning to conduct simulations and glean insights about the best conditions and adjustments needed to compete on the race track. They work with tech partners to analyze the data they collect from the race car sensors to quickly process it and make adjustments to their race strategy. It's no surprise that the company's commitment to big data and machine learning is driving wins.
Digitalization of Factories, Sales, Customer Experience at Daimler
Daimler appears to be fully committed to the 4th Industrial Revolution when you look at the digitalization of its factories, sales and customer experience efforts—all made possible through the technology of big data and machine learning. Digitalization of factories allows Daimler to have real-time knowledge of supplies, efficiently respond and adjust to the customization required for each vehicle as demanded by today's consumer and helps Daimler be flexible, efficient, quick and smart in its production of cars. Every element of Daimler's production is impacted by digitalization from digital design and prototyping to networked production. The company is showing how humans and robots can co-exist and enhance production. Because production is connected, the customer gets to joyfully anticipate their new car and follow it from contract to creation along the production route with a new tool called Joyful Anticipation.
Not only is Mercedes and Daimler preparing for the 4th Industrial Revolution, they are leaders in updating their strategies and processes to accelerate adoption. Other companies should pay attention to what they have done and work to catch up in order to be competitive.
---
Author – Bernard Marr
Courtesy of Huffington Post