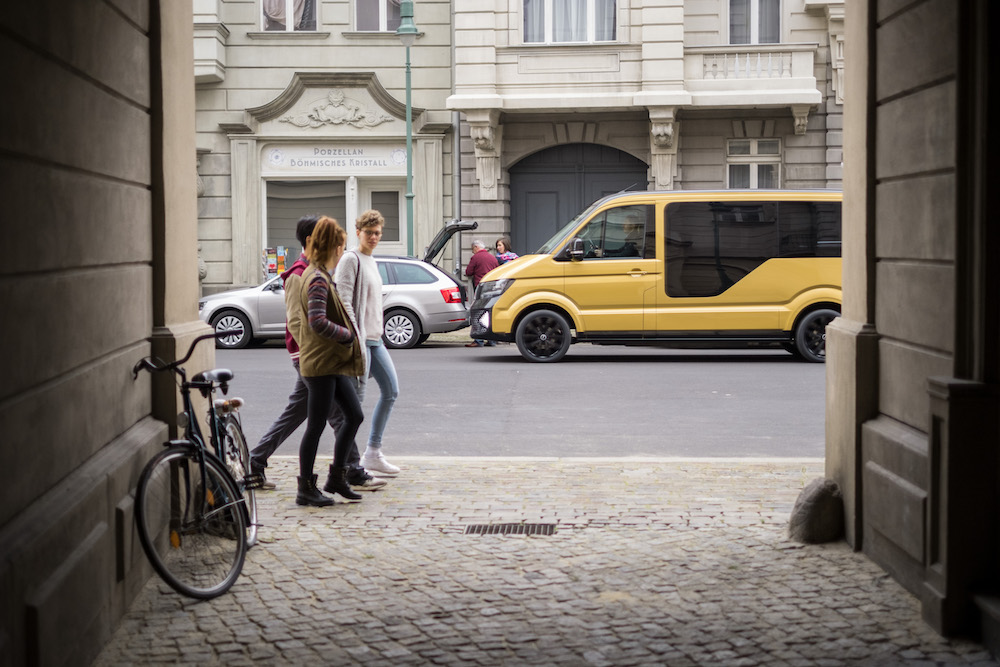 Transportation companies, particularly auto makers, are creating products and services specifically for vehicle sharing as the end of car ownership looms on the horizon
As the automotive and mobility industry prepares for a decline in car ownership, both product and experience design are shifting to accommodate shared use. Transportation companies, particularly auto makers, are entering the ridesharing space by designing transportation features that are built to function for shared vehicles to ease the pain points of sharing with multiple users. PSFK researchers explored this trend:
Volkswagen
Volkswagen's ridesharing company MOIA created the first electric vehicle specifically for ridesharing use. The MOIA concept can accommodate six passengers. The interior was designed to give a maximum amount of personal space to each rider. There is a wide center aisle allowing easy access for passengers in and out of the rear seats without disturbing other occupants. The seats are designed with a high back headrest that helps isolate each passenger from ambient noise inside the vehicle. Each seat also has individual dimmable reading lights and USB ports. The MOIA van generates its own high-speed Wi-Fi network, and a central interior screen displays arrival information for passengers on board.
Uber Beacon
Uber created a device called Beacon to help Uber drivers to stand out to customers and make it easier for them to locate their designated vehicles. Uber drivers can attach the device to the front windshield of their vehicle and connect it to their smartphone. When they receive a new Uber customer, the customer sets the Beacon to a specific color. The color on the Beacon, which glows in the dark, lets the customer know which car is theirs once it arrives.
Avis × Continental
Avis Budget Group partnered with Continental to enable customers to operate keyless rental cars. Users download the Avis app, which displays available vehicles in a lot, and customers can order the vehicle in-app, as well as pay for it. After the customer orders, Avis authorizes the transaction and transmits the customer's ID to the vehicle's transponder. Then, using the visual controls on the smartphone app, users can unlock the car, acting as a smart key fob.
Gogoro 
Taiwan-based startup Gogoro sells electric scooters that encourages shared battery ownership, rather than shared vehicle ownership. Customers who buy a vehicle gain membership access to a charging network. Rather than parking at a charging station to plug in, a scooter owner can use the Gogoro app to find a Gogoro station to swap depleted batteries for fresh ones.
From small additions that improve the shared user experience to reimagined vehicle interiors, mobility design is increasingly aiming to optimize communal transportation infrastructure. For more insights on this topic, download the PSFK research paper Transforming The Ridesharing Economy.
---
Courtesy of PSFK