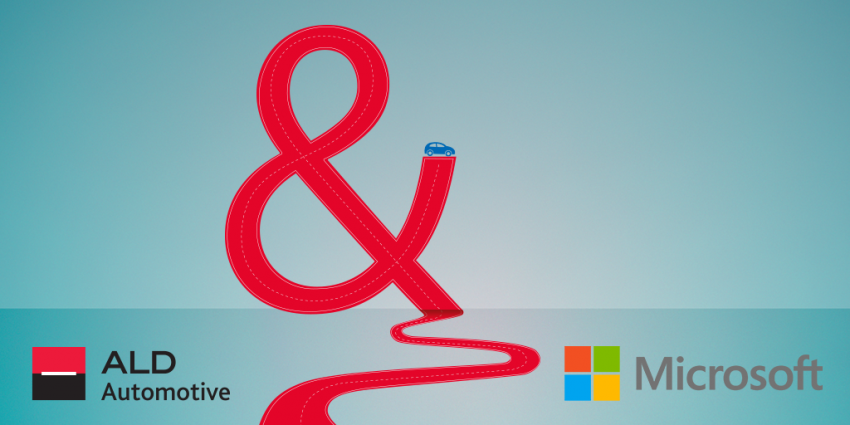 At the Fleet Europe Summit in Estoril on 6 December, ALD COO John Saffrett was able to announce a new and possibly far-reaching partnership between his leasing company and Microsoft.
"The aim is to pool our knowledge and resources on Smart Cities and Connected Cars and via a number of use cases to explore new services and products for our customers", he said. "There will also be room for participation when possible from start-ups and third parties".
The lease company and the tech giant have agreed to develop a dedicated smart mobility platform for sustainable, digital and integrated mobility solutions.
The platform will bring the best of both worlds together: Microsoft's expertise with its cloud-based Azure platform and its AI solutions for connected cars in Smart Cities; and ALD's business and market expertise in the mobility ecosystem.
So what could the result look like? "Imagine real-time mobility services that go way beyond mere traffic information and re-routing. For example: in case of congestion, suggesting trains or alternative travel modes while offering concierge services for the car. Or the option to pre-book valet services at the airport. Real-time information on flights, or available parking spaces, etcetera".
The combination of real-time data for smart cities and the geolocalisation of connected cars has the potential to offer a wide range of services. The platform to be developed by ALD and Microsoft is a learning experience, always with an eye to new offers for clients.
"ALD aims to be a the forefront of changes clients face by providing integrated digital solutions and customised mobility services to address the growing challenges of urban mobility", says John Saffrett. "This partnership with Microsoft will significantly accelerate the development of technologies needed to shape the mobility solutions of tomorrow".
---
Courtesy of Fleet Europe